2013 Fire Restirctions

Due to high fire danger, fire and smoking restrictions are now in effect on all National Park Service land in the Santa Monica Mountains National Recreation Area. For details, please download the public notice or call 805-370-2301. More »
Update on Park Closures

All NPS trails are open at Rancho Sierra Vista/Satwiwa! Currently, this park site is only open sunrise to sunset.
Reduce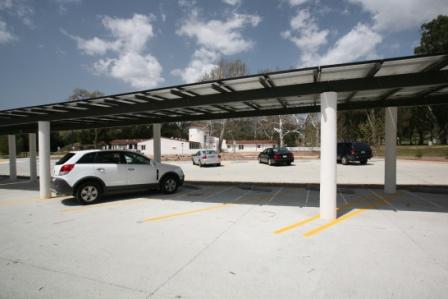 The visitor center is a zero emissions building, which reduces the amount of the facility's carbon footprint. Our parking lot has been fitted with solar panels that provide electricity and shade for the warm days. Solar tubes are used to provide natural light, which reduces the need for electrical lighting during the day. Another solar innovation to the visitor center is the installation of LED (light emitting diode) lights. LEDs use less energy, produce less heat and are low emission.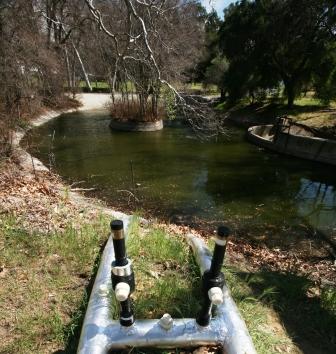 Another technique used to reduce the carbon footprint of this building is through a geo-thermal heating and cooling system. Tubes are used to create a closed system that is filled with water that's acclimated to the temperature of the pond. This system uses less energy to get the heating and cooling systems to reach a desired temperature.
How will you reduce your impact on our world?
Did You Know?

Four state parks were the triumph of a grassroots movement to protect open spaces minutes from Los Angeles in the 1950s & 60s. Three women, Sue Nelson, Jill Swift, and Margo Feuer further galvanized the movement that helped make Santa Monica Mountains National Recreation Area a reality in 1978.