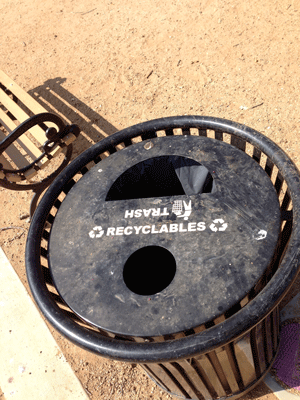 Visitors will find that the site has waste receptacles on site for separating trash. This allows us to recycle as many things even as we continue to use this one of a kind building.
Furthermore, we use bioswales in the natural recycling process. Bioswales are landscape elements that use native plants and a filtration drainage course to filter out pollutants and recharge the water table without the introduction of contaminants or silt.
These are just a few ways the interagency visitor center exemplifies our commitment to a more sustainable future that supports the efficient use of our planet's limited resources. How might you be inspired as you explore this facility and the Santa Monica Mountains?