Partial Park Closure Due to Hazardous Conditions

Rancho Sierra Vista/Satwiwa re-opens 5/14/13, with restrictions (sunrise to sunset, not all trails). Sandstone Peak & Mishe Mokwa trails will also open, as will Backbone Trail east of Point Mugu State Park boundary. Point Mugu backcountry remains closed. More »
Trucks on Cheeseboro Canyon Trail

Occasional truck traffic (approx 6 trips per day) will take place on Cheeseboro Cyn Trail weekdays between 8am & 4pm for demolition and removal of Cheeseboro Tank. Should be completed by 5/24/13. Check back for updates or call 818-889-8996. More »
ParkCaching in the Mountains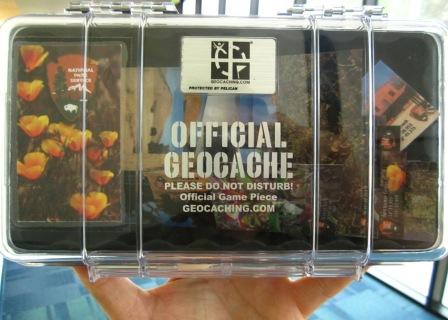 ParkCaching is much like the popular geocaching activity designed for "caches" on National Park Service land here in the Santa Monica Mountains.
Each ParkCache contains a unique piece in a series of collector cards that when all six are collected an iconic image of the park is created. You can find these accessible sites year-round.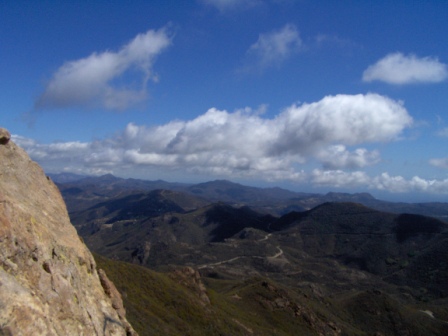 To visit all six ParkCaches, click on the name of the park site and you will be redirected to geocaching.com for information on each of the sites and to get the coordinates for your adventure.
- Visitor Center
- Solstice Canyon
- Parmount Ranch
- Rancho Sierra Vista / Satwiwa
- Circle X Ranch
- Cheeseboro / Palo Comado Canyons
To kick off the new caches, we will be leading a series of events and lectures in the park this spring. Look for the spring issue of the park's quarterly journal OUTDOORS for locations and times. It can be downloaded from the park's website at by clicking here.
Did You Know?

Comprising 153,075 acres, Santa Monica Mountains National Recreation Area is the world's largest urban national park. It has more area codes (5) and zip codes (26), including the notable 90210 zip code of Beverly Hills, than any other unit in the National Park System.