2013 Fire Restirctions

Due to high fire danger, fire and smoking restrictions are now in effect on all National Park Service land in the Santa Monica Mountains National Recreation Area. For details, please download the public notice or call 805-370-2301. More »
Update on Park Closures

All NPS trails are open at Rancho Sierra Vista/Satwiwa! Currently, this park site is only open sunrise to sunset.
Map and Information: Malibu Bluffs Open Space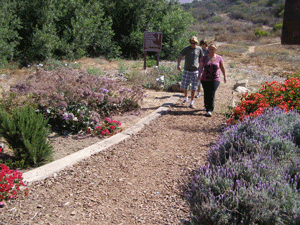 Overlooking the majestic Pacific Ocean, the 84-acre Malibu Bluffs Open Space provides spectacular ocean views both up and down the coast, as well as views of the Santa Monica Mountains. A network of trails are ideal for jogging, hiking, and wildlife viewing amongst the coastal sage scrub, southern willow scrub, and open grasslands. Some trails lead from the bluffs downhill to Malibu Canyon Road with access to the wet sand on the beach.
Malibu Bluffs Open Space is adjacent to, and west of, the City of Malibu-owned Malibu Bluffs Park. The City-owned park includes parking, baseball diamonds, and the Michael Landon Community Building, which provides restrooms and drinking fountains.
Public transportation is available via MTA bus. Future plans include a campground area.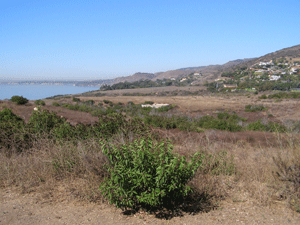 Site Info and Map
Malibu Bluffs Park Map (JPG - 380 KB)
Directions
24250 Pacific Coast Hwy, Malibu, CA 90265
Pacific Coast Hwy at Malibu Canyon Road.
Did You Know?

Many hands spanning different generations and agencies continue to turn back the clock on damage to the fragile environment at Zuma Lagoon. After the removal of debris and the restoration of native plants, beach visitors now find a living wetland with 108 species of birds and colorful wildflowers.