Map and Information: Malibu Bluffs Open Space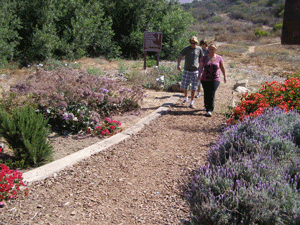 Overlooking the majestic Pacific Ocean, the 84-acre Malibu Bluffs Open Space provides spectacular ocean views both up and down the coast, as well as views of the Santa Monica Mountains. A network of trails are ideal for jogging, hiking, and wildlife viewing amongst the coastal sage scrub, southern willow scrub, and open grasslands. Some trails lead from the bluffs downhill to Malibu Canyon Road with access to the wet sand on the beach.
Malibu Bluffs Open Space is adjacent to, and west of, the City of Malibu-owned Malibu Bluffs Park. The City-owned park includes parking, baseball diamonds, and the Michael Landon Community Building, which provides restrooms and drinking fountains.
Public transportation is available via MTA bus. Future plans include a campground area.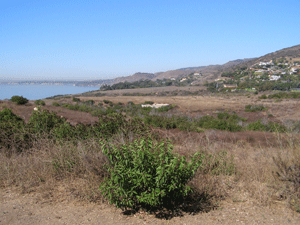 Site Info and Map
Malibu Bluffs Park Map (JPG - 380 KB)
Directions
24250 Pacific Coast Hwy, Malibu, CA 90265
Pacific Coast Hwy at Malibu Canyon Road.
Did You Know?

Comprising 153,075 acres, Santa Monica Mountains National Recreation Area is the world's largest urban national park. It has more area codes (5) and zip codes (26), including the notable 90210 zip code of Beverly Hills, than any other unit in the National Park System.