Horse Rentals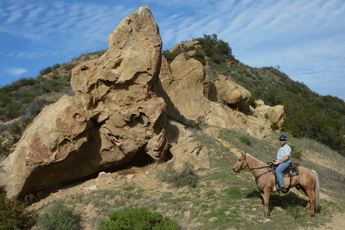 Listed below are the two NPS approved concessionaires for Santa Monica Mountains National Recreation Area that rent horses and give tours on NPS land.
Malibu Riders:
Malibu, Agoura Hills
818-510-2245 or www.maliburiders.com
Rocking K Horse Rentals:
Rancho Sierra Vista, Pt. Mugu State Park
805-499-9512 or www.rockingkhorserentals.com
Did You Know?

Invasive plant seeds and fruits can stick to you boots, shoelaces, backpacks and even pets! Check your gear! Make sure you're not introducing harmful invasive species like the Yellow Star thistle to the Park, or into your back yard. More...