Horse Rentals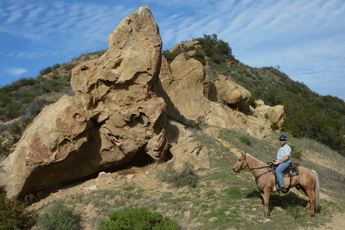 Listed below are the two NPS approved concessionaires for Santa Monica Mountains National Recreation Area that rent horses and give tours on NPS land.
Malibu Riders:
Malibu, Agoura Hills
818-510-2245 or www.maliburiders.com
Rocking K Horse Rentals:
Rancho Sierra Vista, Pt. Mugu State Park
805-499-9512 or www.rockingkhorserentals.com
Did You Know?

Many hands spanning different generations and agencies continue to turn back the clock on damage to the fragile environment at Zuma Lagoon. After the removal of debris and the restoration of native plants, beach visitors now find a living wetland with 108 species of birds and colorful wildflowers.