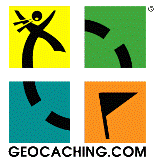 What activities can you do with a GPS?
One of the fastest growing activities using a GPS is referred to a geocaching. Think of it like a treasure hunt where your GPS has the coordinates of the treasure and you have to hike, bike, climb, or even swim to get to it. These treasures are commonly known as caches. Click here to learn about all the different types of caches.
What do you need to look for a cache?
The most important thing you'll need is a GPS unit. They range in price from $75 and up. The more expensive the system the more features it will have.
For a list of over 1,000,000 caches worldwide, you'll have to create a FREE account with www.geocaching.com. Geocaching.com is where you can search for, log, and even hide your own caches.
Lastly, pick a place to start your cache adventure. A good place to begin is near your home or if you are visiting the Los Angeles Area, the Santa Monica Mountains has around 500 caches.