2013 Fire Restirctions

Due to high fire danger, fire and smoking restrictions are now in effect on all National Park Service land in the Santa Monica Mountains National Recreation Area. For details, please download the public notice or call 805-370-2301. More »
Update on Park Closures

All NPS trails are open at Rancho Sierra Vista/Satwiwa! Currently, this park site is only open sunrise to sunset.
Recommended Climbing Sites
The list below is small portion of the many climbing sites located within the Santa Monica Mountains. It is organized with the park site in bold, the climbing location underlined, and the route name and difficulty rating based on the Yosemite Decimal System below that.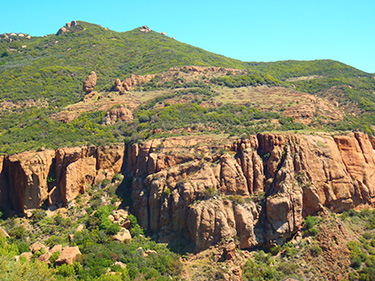 Echo Cliffs
Mystic River 6
Intellitoys 9
The Guillotine 10b
Death by Chocolate 10d
Caffeine 11a
Java 11d
Immaculate 12a
Crash and Burn 12d
State of Grace 13c
The Lookout
Double Agent 10a
Incognito 11c
Conspiracy 12a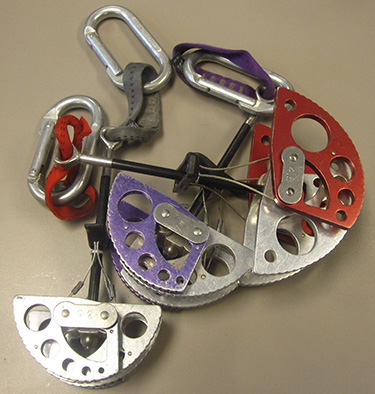 Malibu Creek State Park
Planet of the Apes Wall
Planet of the Apes 11a
Monkey Sang, Monkey Do 11c
Stumbling Blocks
Chopping Block 8
Guerilla Drilla 10a
Nipple Denial Syndrome 11a
Mount Gorageous
Gorgeous 10a
Luscious 11
Ghetto Wall
Kathmandu 10a
Skeezer Pleaser 11b
Johnny Can't Lead 10d
Urban Struggle 12a/b
Ghetto Blaster 13b
Point Dume
The Arete 6
Center 8
South Face Left 10a
Tick Rock Circus Midget 10c
Perro De La Guerra 12c
Did You Know?

On June 13, 1980, Charlie Cooke, hereditary Chief of the Chumash and concerned citizens fulfilled a dream-- a place for families to explore our natural world and learn about the Chumash. Satwiwa in Newbury Park, CA celebrates the beauty of the mountains and all Native American cultures.