Camping on the Backbone Trail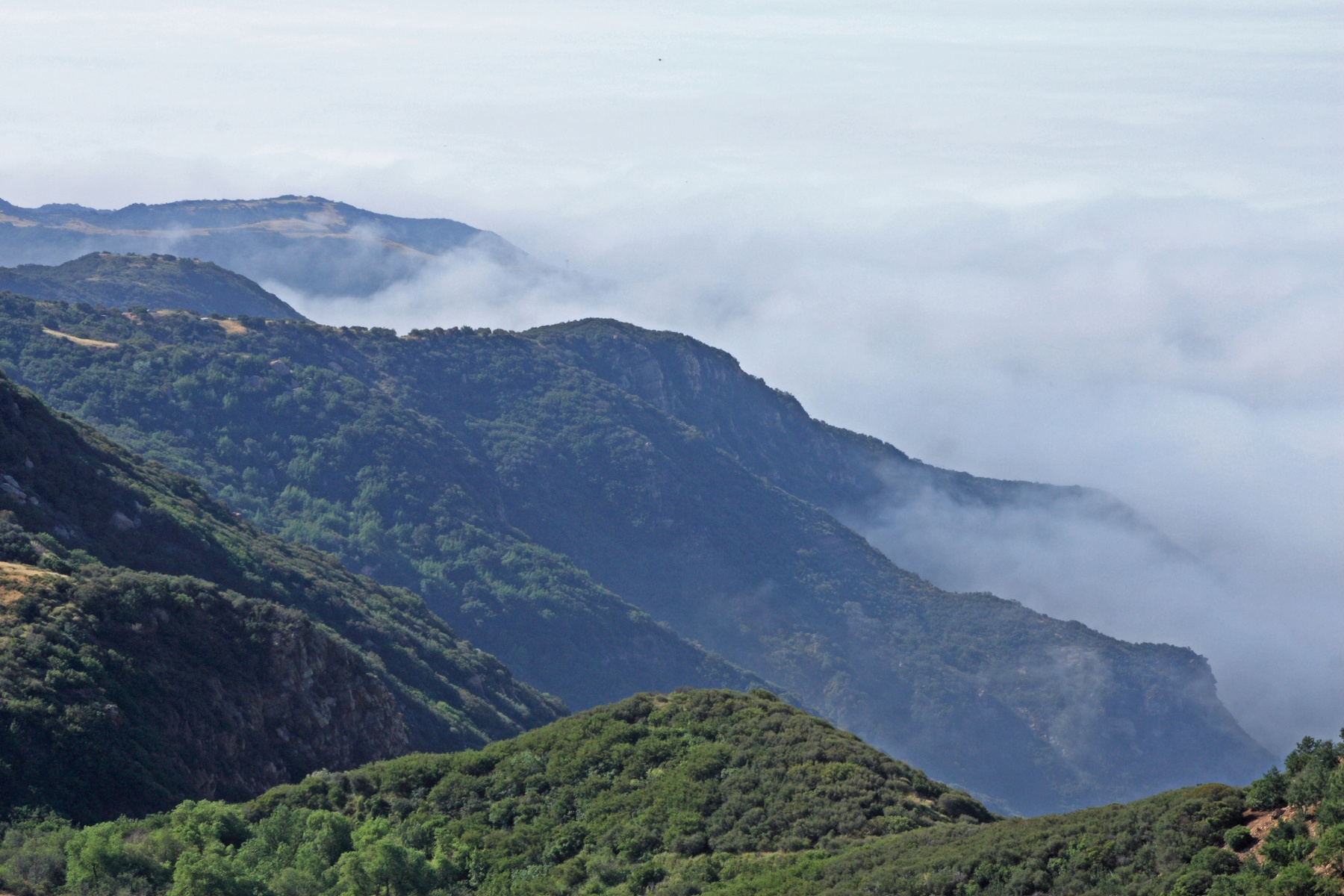 Photo by Jim Belsley
Presently, there is no camping outside of designated campgrounds along the trail. Once the trail is complete, a Backbone Trail Backcountry camping plan will be announced for review and public comment. After approval, contracts for building the trail camps will be accepted and trail camps will be built. A permit system for camping will be initiated at that time.
Current trailside campgrounds on the Backbone Trail:
Musch Trail Camp at Topanga State Park camp has room for 8 tents, has tables, running water and a flush toilet. It is not resevable, and is on a first come, first served basis. Small fee ($7/person/night). No open fires permitted during times of high fire danger.
Danielson Ranch at Point Mugu State Park is a group campground. Contact California State Parks for reservations at 310-457-8144.
Current campgrounds that are near the Backbone Trail:
Malibu Creek State Park campground is 1.5 miles from where the BBT crosses Malibu Canyon. Regular campground with fire ring, water, bathrooms, nearby. Reserve a camp site up to 7 months in advance at: www.parks.ca.gov