2013 Fire Restirctions

Due to high fire danger, fire and smoking restrictions are now in effect on all National Park Service land in the Santa Monica Mountains National Recreation Area. For details, please download the public notice or call 805-370-2301. More »
Update on Park Closures

All NPS trails are open at Rancho Sierra Vista/Satwiwa! Currently, this park site is only open sunrise to sunset.
Camping on the Backbone Trail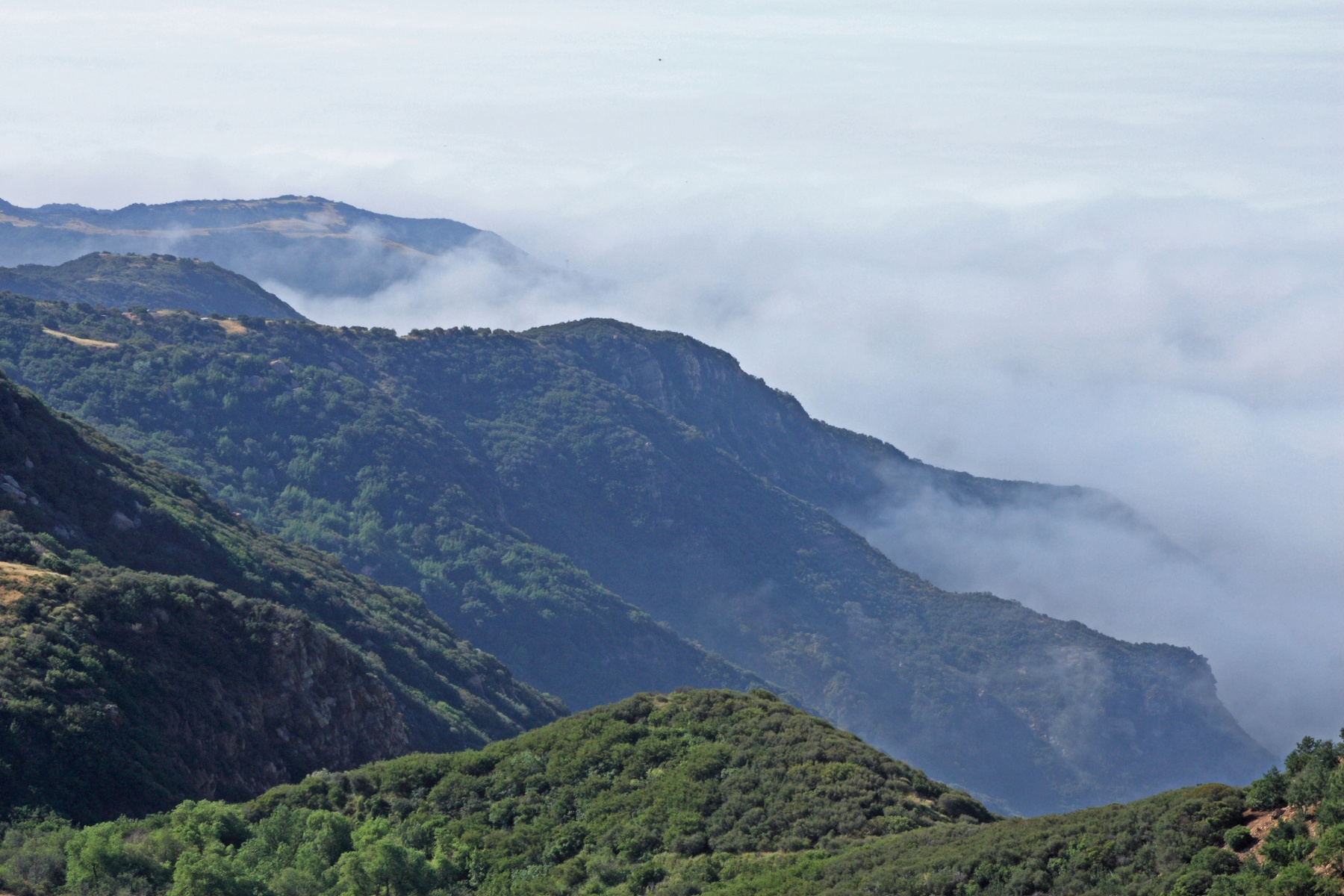 Photo by Jim Belsley
Presently, there is no camping outside of designated campgrounds along the trail. Once the trail is complete, a Backbone Trail Backcountry camping plan will be announced for review and public comment. After approval, contracts for building the trail camps will be accepted and trail camps will be built. A permit system for camping will be initiated at that time.
Current trailside campgrounds on the Backbone Trail:
Musch Trail Camp at Topanga State Park camp has room for 8 tents, has tables, running water and a flush toilet. It is not resevable, and is on a first come, first served basis. Small fee ($7/person/night). No open fires permitted during times of high fire danger. Due to budget cutbacks, this campground is only open on Friday and Saturday.
Danielson Ranch at Point Mugu State Park is a group campground. Contact California State Parks for reservations at 310-457-8144.
Current campgrounds that are near the Backbone Trail:
Malibu Creek State Park campground is 1.5 miles from where the BBT crosses Malibu Canyon. Regular campground with fire ring, water, bathrooms, nearby. Reserve a camp site up to 7 months in advance at: www.parks.ca.gov
Did You Know?

Four state parks were the triumph of a grassroots movement to protect open spaces minutes from Los Angeles in the 1950s & 60s. Three women, Sue Nelson, Jill Swift, and Margo Feuer further galvanized the movement that helped make Santa Monica Mountains National Recreation Area a reality in 1978.