Brochures
Below is a list of brochures that will help you get around the Santa Monica Mountains.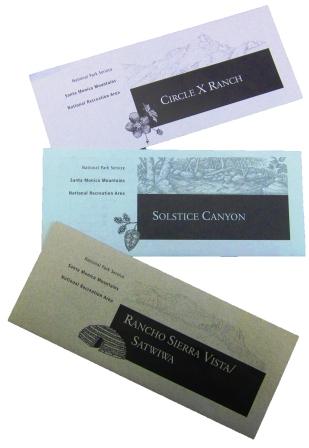 National Park Service Sites:
Additional brochures:

Free Guidebooks:


Did You Know?

A core group of dedicated National Park volunteers, often laboring in the hot sun, built a native plant nursery from the ground up in 2002. Native plants, from the common Ceanothus to the endangered Lyons pygmy daisy germinated in this volunteer-run nursery will help restore disturbed habitat.