2013 Fire Restirctions

Due to high fire danger, fire and smoking restrictions are now in effect on all National Park Service land in the Santa Monica Mountains National Recreation Area. For details, please download the public notice or call 805-370-2301. More »
Update on Park Closures

All NPS trails are open at Rancho Sierra Vista/Satwiwa! Currently, this park site is only open sunrise to sunset.
Map and Site Information: Baldwin Hills Scenic Overlook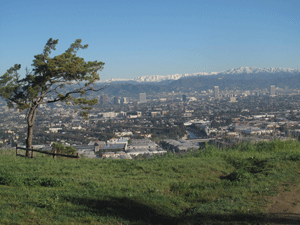 Discover gorgeous views of Los Angeles from the 511 ft. peak of the scenic overlook, operated by California State Parks. Trails, just under a mile in length, are available for intermediate and experienced hikers. Be on the lookout for wildlife, such as grey fox, and seasonal wildflowers like the California Aster and Popcorn flowers. Visitors can take advantage of the restored nature area and the state of the art visitor center.
″Park Hours: Open daily from 8am-Sunset.
″Parking is available at the top of the hill near the visitor center for $6.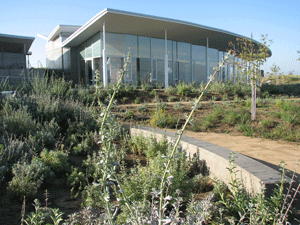 Site Info and Map
Baldwin Hills Scenic Overlook Map (PDF - 45 KB)

Fee may be collected for entry.
Directions
Santa Monica Fwy (Interstate 10), exit S. La Brea Ave. Go 1.5 miles south to Rodeo Rd and turn right. Then left on Jefferson Blvd, 0.25 mile to park entrance on left.
Did You Know?

Many hands spanning different generations and agencies continue to turn back the clock on damage to the fragile environment at Zuma Lagoon. After the removal of debris and the restoration of native plants, beach visitors now find a living wetland with 108 species of birds and colorful wildflowers.