Backbone Trail Application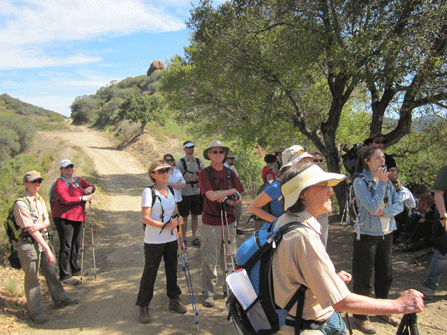 WHAT – The Backbone Trail (BBT) Program is an interpretive hike not a fitness hike. It is led by experienced National Park Service volunteers. The trail stretches from Pt. Mugu to Will Rogers State Historic Park covering 65 miles, about 25,000 feet of elevation gain and loss, and all types of terrain. The BBT Program has 8 segments with average hikes of 8.5 miles and 3,200 feet of elevation gain and loss. Significant vehicle shuttling is involved to avoid "in and back" hikes.

WHEN – The 8 segment hikes occur on the 2nd and 4th Saturday (not every other Saturday) beginning in January. Additionally, allow for 2 hikes on the 2nd and 4th Saturdays in May in case we have to postpone hikes for whatever reason. All hikes stage at 8AM. Allow 7 hours for each hike before returning to your car. Attendance is required at a Hiker Orientation the morning of the fourth Saturday in October. It will provide you with specifics on the trail, logistics, gear, leaders, etc.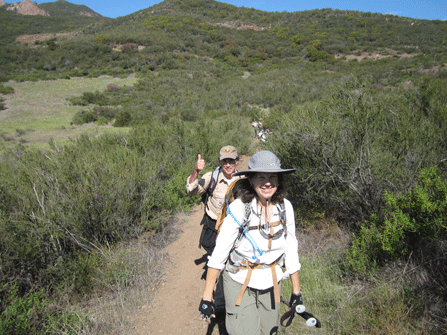 WHO – Injury free hikers in average to good physical condition of any age are welcome. If a 8.5 mile hike with 3,200' of elevation gain/loss on uneven footing while exposed to the elements is beyond your current comfort zone, or conversely if it is just a good warm-up this may not be the hike for you. Likewise, if you are unable to calendar the dates for Orientation and 10 hikes (January thru May) please consider postponing your application until a future year. Perennially, there is an eager and hopeful waiting list.
The Sign-up and Application process for the 8 day NPS-led hike are being modified. Please visit this page over the summer to learn of any changes.