Mountains, Movies and Magic Video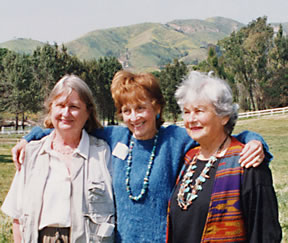 Explore the Santa Monica Mountains National Recreation Area on this Discovery Channel production. These two videos are exerpts from the full 20 minute video available for watching in the National Park Visitor Center.
Take 1 focuses on the development of the recreation area. It interviews two park founders, Margot Fueurer and Jill Swift. Their vision of the possiblities and "never give up" approach to politics shows us all that "we can make a difference in our environment. They were instrumental in the creation of the recreation area. Watch Take 1.