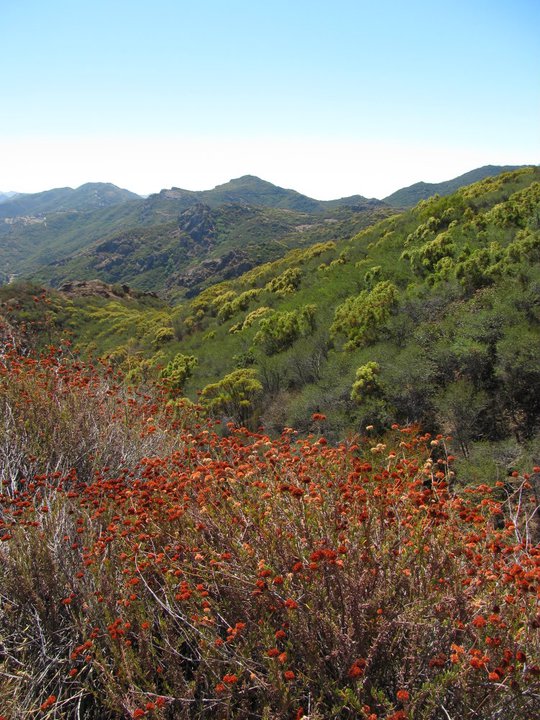 A few weeks back, the Los Angeles Times did a story on Sandstone Peak. The title of the story, L.A. Walks: A step-by-step guide to Malibu's Sandstone Peak, of course made me think about walking; but then that transitioned into hiking, sightseeing, and just general exploring. The author, Charles Fleming, starts the article with a question to the age old adage about the people of the Greater Los Angeles Area, "Nobody walks in L.A.?"
Of course, many of us know (or know of) the song by the 80's new wave band, Missing Persons, which has evolved into a statement to the lack of walking by the people who inhabit the City of Angels. But is this still true?
Every year, starting November 1st, visitors who desire to join the NPS Backbone Trail hike sign-up via e-mail. They put their name on a list to be one of the select few who jump feet first into a hike of a lifetime. For years now, the rangers guess how fast the list will fill up. Will it be one week, one day, or even one hour?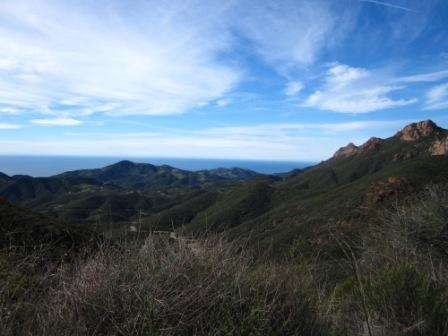 This year the list was complete in just over a day and every year the completion time is shorter. We are venerated by the sheer number of people that desire to sign-up for this arduous, lengthy, sometimes hot, sometimes cold, march across the spine of the mountains.
Yet each person that chooses to traverse the Backbone Trail not only walks in L.A., but across parts of unincorporated Ventura and Los Angeles Counties, Malibu, and most importantly one of the largest urban recreation areas in the county, Santa Monica Mountains National Recreation Area!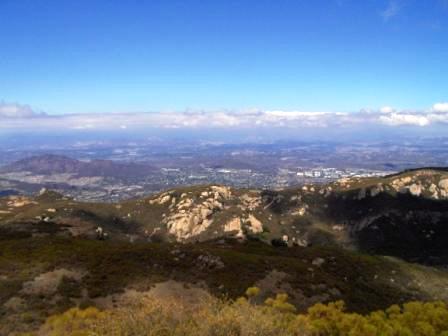 This week we will be hiking (and due to the steepness of the trail, there may be some walking) up to Sandstone Peak - the highest point in the mountains - and travel 9.1 miles from the Mishe Mokwa Trailhead to Danielson Ranch. The very same area mentioned in the LA Times article.
Charles Fleming adamantly states, after questioning the fact that nobody walks in L.A., "Ridiculous!" and well, I would have to agree.
See you on the trail!
(Click here to return to the 2012 Backbone Trail Blog homepage.)