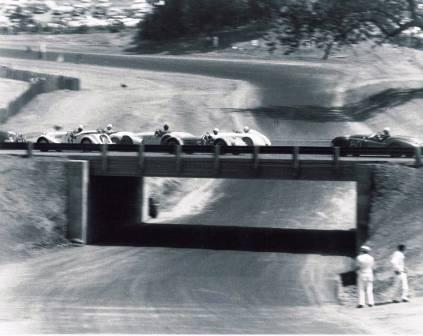 Photo by Allen R. Kuhn, Photographer
It's not very often suggested, let alone ever, that traveling on a racetrack for non-racing purposes is a great idea. Think about how bizarre this conversation is:
"Hey Ranger! Where can I go hiking, biking, or horseback riding?"
"Hmm…how about that racetrack over there."
"Whhaaaa? Are you crazy?"
Last post, I asked you to think about what makes a place significant to a state or a nation. We together determined that it is many factors and it's up to you to decide which ones matter the most to you.
Yet, it is also what enhances those factors. It's the stories that are hidden under the beaten track that make you say, "Whoa! I didn't know that."
As we travel the Backbone Trail, we are traveling in more time-honored park methods. Hiking, biking, horseback riding - and it is what we commonly see.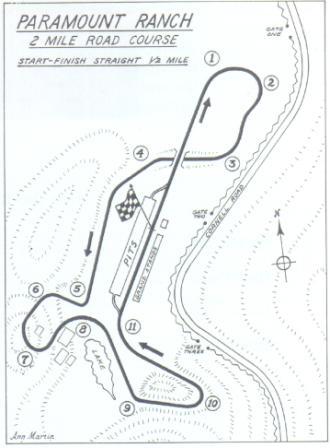 California Sports Car Club
But what about driving, auto touring, and even racing? It might seem like a bit of a stretch but hiking, biking, and horseback riding have more ties with cars in the Santa Monica Mountains than most realize.
Places like Paramount Ranch and Peter Strauss Ranch are unique for not just their charm as the role of a dusty western movie town or an oasis among the cross-roads of the mountains.
Paramount Ranch is home to a unique feature in the National Park System… a racetrack! For 18 months in the mid-1950's, the Paramount Ranch racetrack was home to some of the world's greatest drivers of that time…Dan Gurney, Troy Ruttman, Sam Hanks, and Ken Miles - just to name a few.
The map to your left shows the twists, curves, bends, and even an over / under bridge coming out of turn 3, transitioning those that raced here into legends and left those who watched breathless.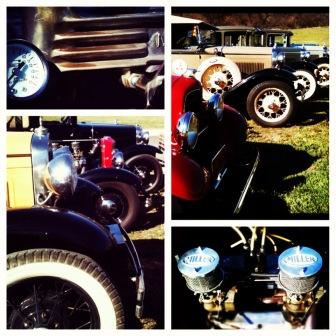 For down the road from Paramount Ranch and along the famous Mulholland Highway, with its own twists and curves, lies a place in an old part of town. Many drivers pass by here in their modern machines and yet few tip their flat caps and driving hats to the man who once called this place home.
Peter Strauss Ranch is named after the actor but the home that sits on these 80 acres of land was built by a man named Harry Miller. A man who's famous 'Miller Specials' won race after race in the 1920's including taking 1st, 2nd, 3rd, 4th, 6th & 7th place at the Indy 500 in 1922.
Miller is responsible for developing front-wheel drive and engines for race cars and that technology was then transposed into the cars today that get us from home to our favorite park site and back home again.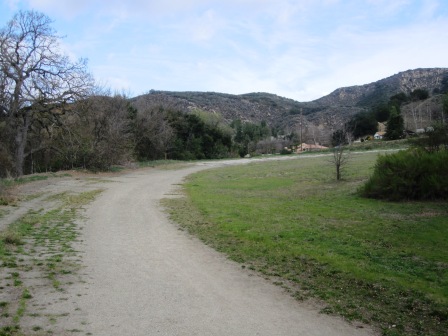 You can clearly see the places that are fun to visit (or even train for long distance hikes) are deep down inside a wealth of history. It appears for example that Paramount Ranch contains the only federally protected racetrack in the country! Old tracks make great trails and a former automobile mogul's land provides the ideal place for summer concerts.
So next time you are hiking, biking, or horseback riding in the park and the Ranger suggests you use that racetrack over yonder, they might not be that crazy after all.
(Click here to return to the 2012 Backbone Trail Blog homepage.)