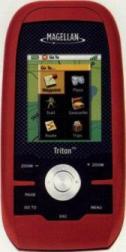 Yet for geocachers on the BBT there is one coveted cache. Not just any cache but a whole series of them. An idea conceived about four years ago by a few avid geocachers. The idea was more than to just see how many geocaches one could get but to give hikers an additional challenge - log and find every single cache on the BBT.
Not the easiest of tasks if you ask me. Not only do you have to travel the almost 70 miles of trail but you have to find or in some cases learn about something along the way.
To date there are 193 caches on the list and it doesn't end there. In order to claim that coveted cache, you have to make one more find. The cache name alone leads one to believe that is no simple task and may require blood, sweat, or tears (or all three) to get to it. Its name is rather fitting - Spinal Tap - probably in a nod to the medical procedure and not the 80's metal movie - I would have to guess that it relates to the BBT being the spine of the mountains as well.
Once one finds all theses caches, they can claim that coveted find and be added to the list of those "Cachers who have completed the challenge," as the cache listing states.