TFTC - Thanks for the Cache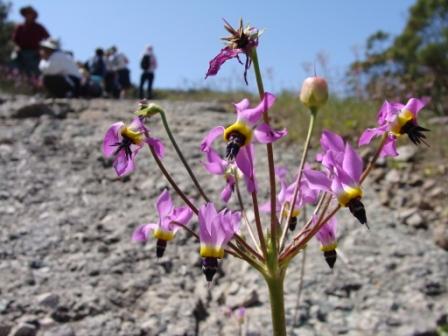 So far we've hiked three sections of the Backbone Trail (BBT). We've traveled miles of trail - specifically 27 of them - through some of the most scenic topography this side of the Sierra Nevadas. Looking back at previous blog posts, we've talked about various topics and most of them have to do with means of conveyance. Even the topic of cars came up not that long ago in Vroom!
As you can imagine, there are many things to discover on the BBT. From that rare plant you've always wanted to see to that random chance you end up sharing a trail with a deer or even a bobcat. Solitude and natural quiet are up there on the list, especially if you spend a lot of your time in a city. Clear air and the smell of the various plant communities is a plus - it's even one of the reasons this park was established by Congress in 1978. In other words, there's a bouquet of things to see; but what about things to find?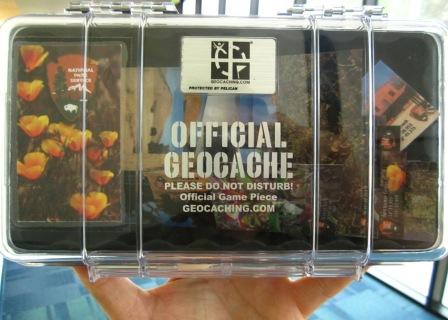 A popular pastime with explorers of this winding, climbing, and diving trail is geocaching.
Geo-what?
Think of it like a treasure hunt with your GPS. You get the coordinates online of said "treasure" and you have to hike, bike, climb, or even in some cases swim to get to it. In the Greater Los Angeles area there are thousands and thousands of geocaches to be found. These "caches" can be anything from the size of a 35mm film canister (did you ever think there would be another use for those) to the size of a small lunch box. Inside you might find SWAG (stuff we all get) such as little toys or cards or just a log proving you visited that destination or place.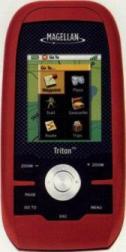 Yet for geocachers on the BBT there is one coveted cache. Not just any cache but a whole series of them. An idea conceived about four years ago by a few avid geocachers. The idea was more than to just see how many geocaches one could get but to give hikers an additional challenge - log and find every single cache on the BBT.
Not the easiest of tasks if you ask me. Not only do you have to travel the almost 70 miles of trail but you have to find or in some cases learn about something along the way.
To date there are 193 caches on the list and it doesn't end there. In order to claim that coveted cache, you have to make one more find. The cache name alone leads one to believe that is no simple task and may require blood, sweat, or tears (or all three) to get to it. Its name is rather fitting - Spinal Tap - probably in a nod to the medical procedure and not the 80's metal movie - I would have to guess that it relates to the BBT being the spine of the mountains as well.
Once one finds all theses caches, they can claim that coveted find and be added to the list of those "Cachers who have completed the challenge," as the cache listing states.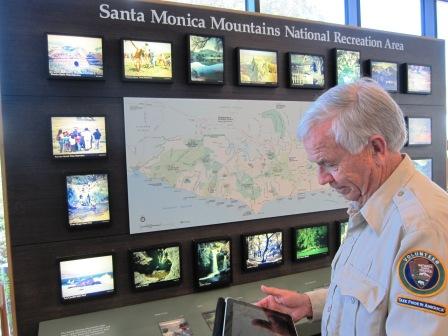 For one such person, the completion of Spinal Tap is both fitting and demonstrative of their commitment to the Santa Monica Mountains. Volunteer Ranger Burt Elliott knows this park like the back of his hand. Not only is Burt an experienced hiker having completed the BBT not just once, twice or even thrice, he was one of those instrumental in the creation of the Backbone Trail Hike Series.
Besides being an avid member of the Santa Monica Mountains Trail Council helping maintain our vast network of over 500 miles of trail, one must ask what brings Burt back time and time again to the BBT? It's getting those new caches that keep popping up on this ever expanding trail.
"I want to see my name at the top of the list," Burt shares with me. And believe me, there are plenty of competitors out there to challenge him.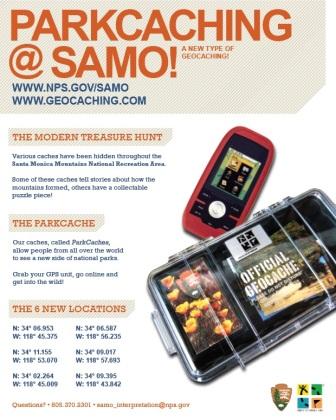 One such catalyst for these new caches is an organization that has encouraged visitors to use technology in parks for almost a century. People have used "new" technology for years such as taking pictures with a camera (things weren't always digital) to riding a mountain bike to now even using a GPS for reasons other than just navigation. This organization is the National Park Service.
The Santa Monica Mountains National Recreation Area has created a park wide geocaching program to invite cachers to the park by providing approved and legal caches in the park. Each cache gives one the experience of finding caches while also learning about the park. For example, along the BBT you will find one that tells the story of Sandstone Peak - hint: it's not actually made of sandstone.
Just imagine what kind of stories the other 192 have to tell.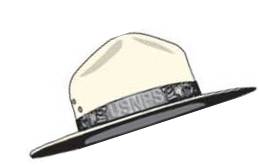 Over the years I've enjoyed geocaching and it has taken me many places that I may not have ever gone to. I appreciate the hard work and dedication by those that put these sites out there for all of us to enjoy. I tip my ranger hat to you and say, "TFTC!"
For those of you, who are new to geocaching, check out how you can Explore with a GPS by clicking here.
(Click here to return to the 2012 Backbone Trail Blog homepage.)