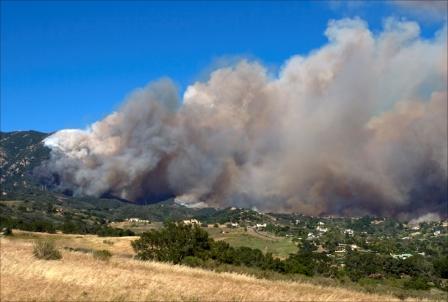 There are three magical variables. Three game changers. Three things that can be the difference between hiking and hiking with fire. Topography, vegetation, and weather.
Topography is a constant. (At least in this case…we'll talk about the geography another time.) Vegetation changes with the seasons. Ever notice how the hills go from brown to green to brown throughout the year? So in this case, the amount of moisture in the plants is key.
Weather is the last one. When low humidity, high winds, and a dry air mass suck out all the moisture from plants, we get really concerned. The National Weather Service will issue a red flag warning based on these factors because not only is the plant moisture lower but high winds will drive any fire faster.
So when those conditions line up just right…