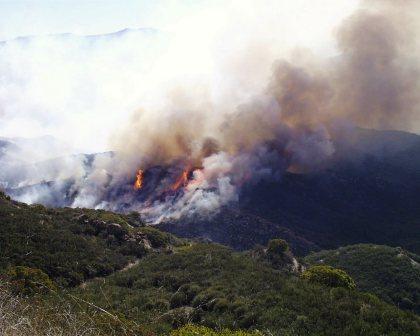 It never seems to fail that this topic comes up when I'm talking to family from out of state. The same topic comes up with visitors when we chat about the weather. Furthermore, the topic comes up in interviews on national news, local news, and even on this very website. And usually it starts with a comment and then the question.
"I see the mountains have a red flag warning today. So when exactly is fire season anyway?"
Unfortunately, that question is easier asked than answered. Sure, we've had hundred plus acre fires in our winter months.
I realize that this still doesn't answer the question. We have many things to consider, just the same as when we recreate in the park.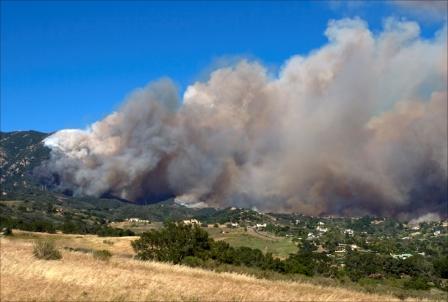 There are three magical variables. Three game changers. Three things that can be the difference between hiking and hiking with fire. Topography, vegetation, and weather.
Topography is a constant. (At least in this case…we'll talk about the geography another time.) Vegetation changes with the seasons. Ever notice how the hills go from brown to green to brown throughout the year? So in this case, the amount of moisture in the plants is key.
Weather is the last one. When low humidity, high winds, and a dry air mass suck out all the moisture from plants, we get really concerned. The National Weather Service will issue a red flag warning based on these factors because not only is the plant moisture lower but high winds will drive any fire faster.
So when those conditions line up just right…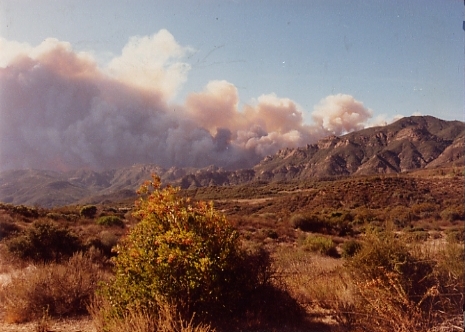 In 1993, the Green Meadow Fire burned 43, 844 acres in the same area we were planning to hike on Saturday. This fire lasted roughly nine days and consumed over a quarter of the recreation area. The picture you see to the left is from that fire. Not somewhere one wants to be hiking, biking, or recreating.
Knowing conditions before you go can truly save your life. Understanding what the warnings, watches, and other hazards mean only makes you that much more prepared. Furthermore, having that situational awareness can make a difference.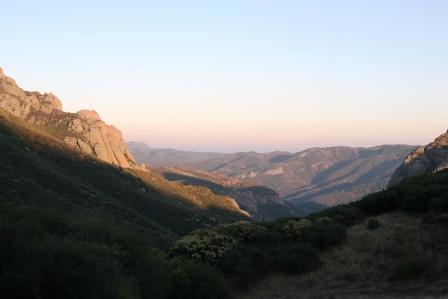 Taking into account those three magical variables and the remoteness of the hike, the rangers and volunteers that guide our fellow hikers on this trip cancelled the hike. (We will be doing it in a couple of weeks - hopefully the weather holds out.)
The Santa Monica Mountains have some amazing destinations with immaculate scenery. Yet it only matters if everyone comes home. We do not want to hike with fire.
(Click here to return to the 2012 Backbone Trail Blog homepage.)