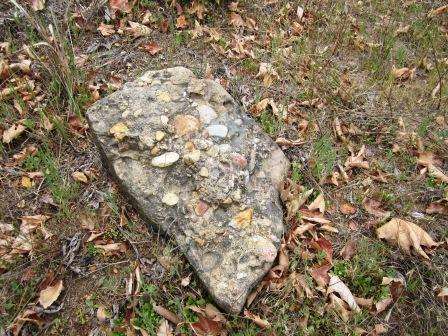 What better way to learn about a place then to explore it.
This section of the Backbone Trail, we focus on the geological story of the park. We see formations that make you tilt your head sideways to understand where they came from. Sediments and fossils on ridgelines miles from the ocean. Views that take your breath away (the climb has something to do with that too I imagine) and evidence of movement ages long in the making.
We started our hike at the Latigo Canyon Trailhead with a climb toward the Castro Crest area of the mountains. Don't let the 1.4 miles to this first junction fool you with its just over 200 feet in elevation - most of it is in the beginning. Going through more chaparral we wonder, how are we going to talk about the rocks? The plants are "in the way".
From there we continue east for 2 miles dropping down into Solstice Canyon. (It must be added that we do not go into the park site known as Solstice Canyon but into the watershed.) Therefore, much like our previous hikes, it's back into another canyon only to climb out of it again when we get to the top of Corral Canyon Road trail junction. Not all is lost though, canyon bottoms make great places to look at "new" rocks made up of "old" rocks to form what we call conglomerates. Just look at all those colors.