BBT Blog Introduction by Ranger Razsa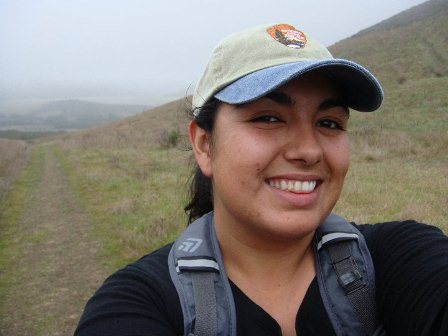 Greetings Backbone Trail enthusiasts! I cannot express how excited I am to be a part of this amazing program this year. I will try my best to keep you all updated of our hikes by posting a new blog and photos sometime after each hike. Just a fair warning, it may take me a few days to post a new blog.

A little background of myself: I come from a land far from here. Not really, I was born and raised in various desert cities located within the Sonoran Desert of the United States. So what brings me to this area? The plentiful treasures of the Santa Monica Mountains! After working one season for the Santa Monica Mountains National Recreation Area, I was hooked on discovering the amazing resources it has to offer. I have continued working here since, and I truly enjoy living and working in these mountains. Plus it's a beautiful place to hike.

So stay tuned for my future endeavors along the Backbone Trail as I hope to discover something new from each hike and highlighting it in the next blog. Until then, I'll see you on the trails!
Blog de introducción en español
Saludos entusiastas de Backbone Trail! No puedo expresar lo emocionado que estoy de ser parte de este increíble programa de este año. Yo haré todo lo posible para mantenerlo todo actualizado de nuestras caminatas mediante la publicación de un nuevo blog y las fotos después de cada caminata. Sólo una advertencia, es posible que me tome unos días para publicar un nuevo blog.

Un poco de mí mismo: Yo vengo de una tierra lejos de aquí. En realidad no, yo nací y crecí en diversas ciudades situadas en el desierto de Sonora de los Estados Unidos. ¿Así que lo que me lleva a esta zona? ¡Los tesoros abundantes de las montañas de Santa Mónica! Después de trabajar una temporada para el Área de Recreación Nacional de las Montañas de Santa Mónica, me fasciné a descubrir los increíbles recursos que ofrecerán. He seguido trabajando aquí desde entonces, y yo realmente disfrute la vida y el trabajo en estas montañas. Además, es un hermoso lugar para ir de excursión.

Así que estad atentos para mis futuros logros a lo largo del Backbone Trail que espero descubrir algo nuevo en cada caminata y enfatizandolo en el próximo blog. ¡Hasta entonces, nos vemos en los senderos!