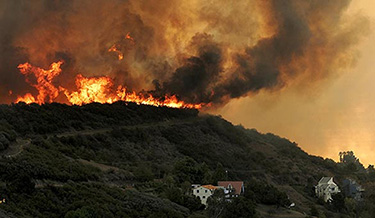 Fuels management is challenging in the Santa Monica Mountains due to intermix of wildland and development and because of the nature of the ecosystem itself. Homes are set amongst wildland vegetation that is capable of extreme fire behavior. Santa Monica Mountains wildfires have caused loss of life, serious injuries to firefighters and destruction of homes. Yet the same vegetation is a limited and highly valued resource that forms the foundation of this Mediterranean-type ecosystem. Plants are adapted to survive the annual summer drought, but at the same time becomes fuel for fire every summer and fall.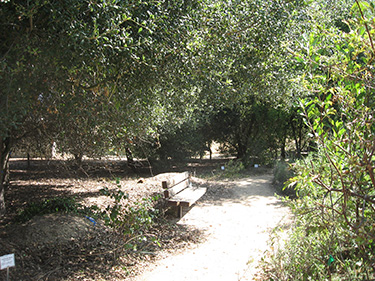 Park fuels management in the Santa Monica Mountains is focused and strategic. Our objective is to maximize the effectiveness in protecting lives and property and minimize impacts to natural resources.
A time-tested method to protect lives and property is to perform fuel modification and create a defensible space. Along with hardening the structure from heat and embers adequate defensible space can prevent home ignition from direct flame impingement and radiant heat, while providing a safer environment for firefighters. Defensible space treatments are required for Park structures.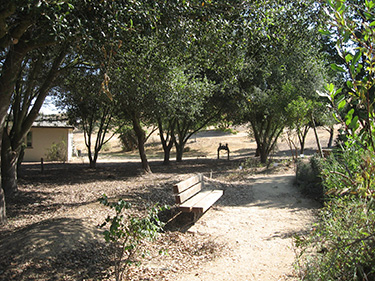 In addition to its defensible space program, the park has a strategic fuels program with landscape-scale treatments. These projects are located at choke points in fire corridors and along major evacuation routes and are intended to limit fire spread.
The National Park Service is dedicated to incorporating current science to improve its fuels management and community wildfire safety programs. Recognizing the role of embers and urban fuels in wildfire structure losses has meant better recommendations to communities and more effective fuels treatments. The two pronged approach to defensible space, hardening the structure and creating defensible space from the house out is the most effective action we can all take to reduce the risk of structure loss in the Santa Monica Mountains.