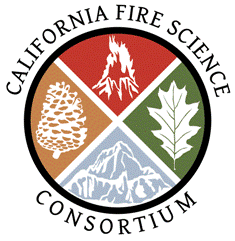 Sources of Wildland Fire Science Information
California Fire Science Consortium - a network of fire science researchers, managers, and outreach specialists tasked with improving science outreach and knowledge exchange between California fire researchers, managers, policymakers, and private landowners.
USGS Southern California Wildfire Risk Scenario – a multidisciplinary project that seeks to clarify which factors drive fire risks to residential communities through the analysis of housing, powerline, vegetation, topographic and wind patterns at Southern California's wildland-urban interface (WUI).
To watch the video titled: Living with Fire: The USGS Southern California Wildfire Risk Project please use the player below.