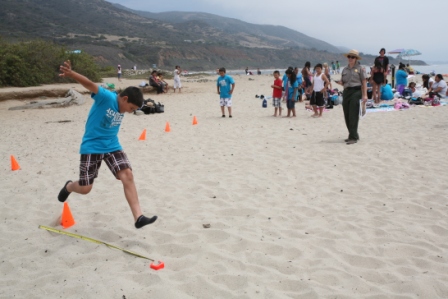 Hey Kids! Did you know that 60 minutes of active and vigorous play outdoors keeps your body healthy? It reduces stress, boosts your immune system, maintains healthy bones, and keeps you at a healthy weight!
Junior Rangers across America are becoming Let's Move Outside Junior Rangers by staying active in their local national parks.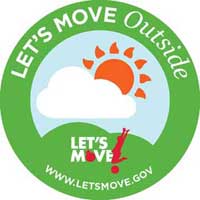 You can become a Let's Move Outside Junior Ranger by completing one of the following:
- Join a National Park Ranger on an outdoor Junior Ranger Program.
- Attend a Let's Move Outside Program.
By moving outside you will take a step to leading a healthy lifestyle and receive a special sticker indicating that you have completed the requirements to become a Let's Move Outside Junior Ranger!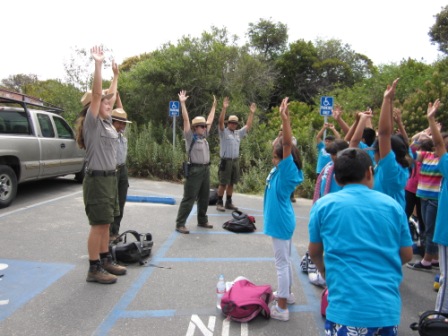 Completing two more activities in the Junior Ranger booklet will make you an official Santa Monica Mountains Junior Ranger. It can be picked up for FREE at the Visitor Center in Calabasas, CA or at the Satwiwa Native American Indian Culture Center in Newbury Park, CA.
See the Let's Move Outside official website for more information. Contact Ranger Razsa (by clicking her name) by e-mail with questions about Let's Move Outside in the Santa Monica Mountains National Recreation Area.