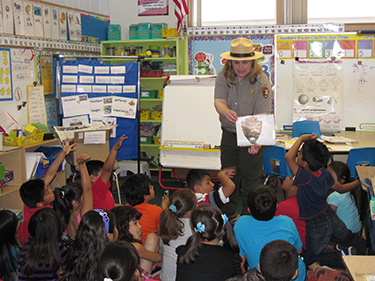 For the past four years, Teacher Rangers have worked at Santa Monica Mountains National Recreation Area. They have developed in school lesson plans, taken their students on field trips, staffed visitor centers, presented oureach programs with state parks, presented public programs and roved throughout the park. They developed lesson plans for the California Phenology project, a new Junior Ranger program and lesson plans for the park's middle school program. Teacher Rangers are currently piloting a new middle school program and continue to staff visitor centers on some weekends and holidays.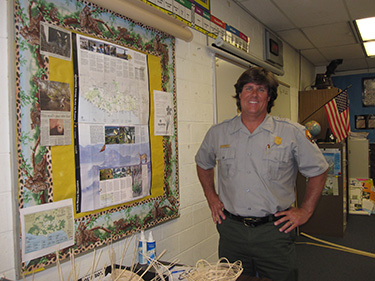 The Teacher Ranger program provides teachers with the opportunity to work as park rangers for the summer at National Park units throughout the country, developing curriculum, educating children and the public, and pursuing other projects based on interest and expertise. When they return to their classrooms, Teacher Rangers bring the park resources "into the classroom" by developing and presenting curriculum-based lesson plans that draw on their summer experiences. In April, during National Park Week, Teacher Rangers discuss their summer as a park ranger, and engage students and other teachers in activities that relate to America's national parks.
How to become a Teacher Ranger!
If you are interested in becoming a part of our team please view the flyer below for further and helpful information. If you are also interested in applying for the Teacher Ranger program this year, the application deadline is March 31, 2015