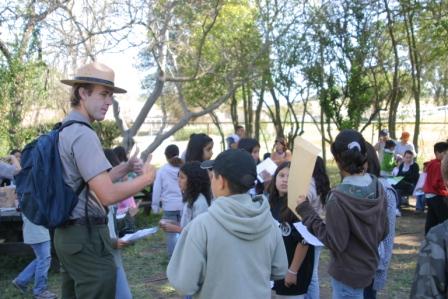 Teachers! Students! Rangers! Oh my! Looking for a new way to teach curriculum, meet State of California standards, and get your students out into the field? Then plan a field trip to the Santa Monica Mountains.
Ranger-led education programs are offered throughout the school year at various of park sites in the mountains.
Programs are booked on a first-come first-serve basis.
These programs specifically target the education curriculum designated for the State of California.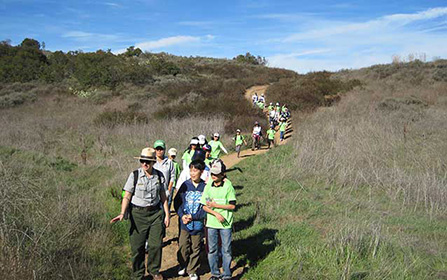 They are:
- The Chumash: A Changing Land, A Changing People - Grade 3-4
- Next Generation Stewards - Grade 6-8
Santa Monica Mountains National Recreation Area is one of the best examples of a Mediterranean-type ecosystem in the world. Using our parks as classrooms, we can better understand our environment, history and sense of place.