Junior Ranger Day Activities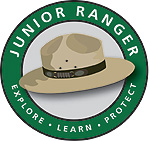 Junior Ranger Day is April 23, 2011! Join the rangers and volunteers at Salem Maritime, the national park in Salem for the nationwide celebration of Junior Ranger Day in the national parks Between 10 AM and 3 PM, the national park rangers and volunteers at Salem Maritime will present free programs for kids of all ages at the Salem Visitor Center, on historic Derby Wharf and on board the tall ship Friendship.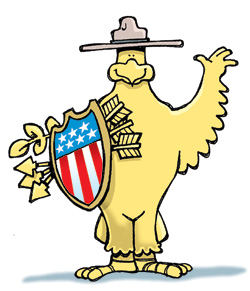 NPS photo
On board Friendship:
Learn how to navigate a tall ship in the days before GPS
Help the crew of Friendship move cargo on and off the main deck
Test your skills as a sailor and earn a Junior Ranger badge
On Derby Wharf
Explore the new interactive exhibits to learn about Salem's maritime history
Make your own fish prints
Earn a Junior Ranger Badge as you walk around Salem Maritime
At the National Park Service Visitor Center
More Junior Ranger activities!
Learn how to make rope on a machine
Play some colonial children's games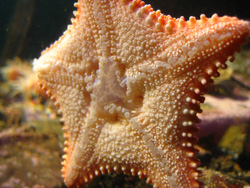 New England Aquarium
The featured activity this year is the New England Aquarium's Traveling Tidepool. Do you know what a sea urchin eats and what eats a sea urchin? Find out from 11 AM to 2 PM under a tent on Derby Wharf. At the traveling tidepool kids will be able to see, touch, smell, and learn about live tidepool animals with the help of New England Aquarium educators.