Salem's World Trade Exhibit on Derby Wharf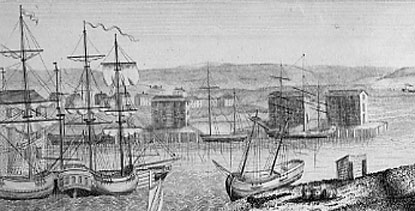 NPS collections.
Salem Maritime is excited to announce a new exhibit that will be installed on Derby Wharf in the coming months. This exhibit is designed to make maritime history come alive through a series of interactive panels.
Follow the links below to see some of the exhibit designs, including an overview of the exhibits, an example of one of the panels, and the proposed entrance sign on Derby Wharf. To view these files, you will need the free Adobe reader. If you do not have Adobe reader on your computer, follow the link on the right to download the software.