Education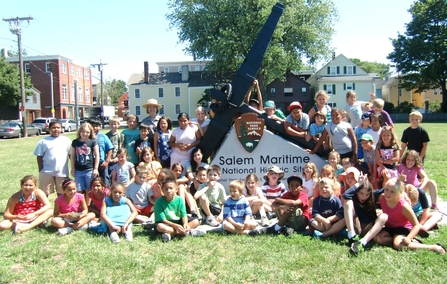 Salem Summer Playground Program
Salem Maritime offers many ways for teachers and students to learn about our nation's maritime history:
Field trips Educational tours and programs are available on select dates between the months of May and October. Note: Limited availability for September and October 2014 (reservations are required).

Teacher workshops Park for Every Classroom (PEC) is an annual summer teacher professional development program for K-12 educators of all disciplines utilizing the educational approach of place-based service learning.
Email or phone 978-740-1662 to make a reservation.