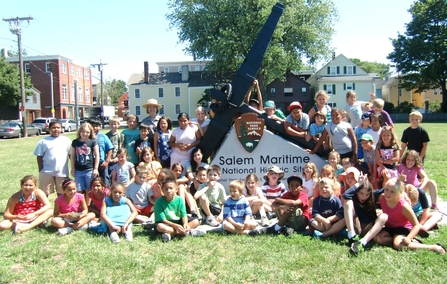 Salem Summer Playground Program
Welcome teachers! Click on each link below for more information. Email Maryann Zujewski with questions and to make a reservation.
Education programs and group tours are free but require advance reservations.
Prepare students for a visit with a pre-visit activity.
Park for Every Classroom is a free summer teacher professional development program for K-12 educators of all disciplines. Applications are now being accepted for summer 2015.