Teacher Workshops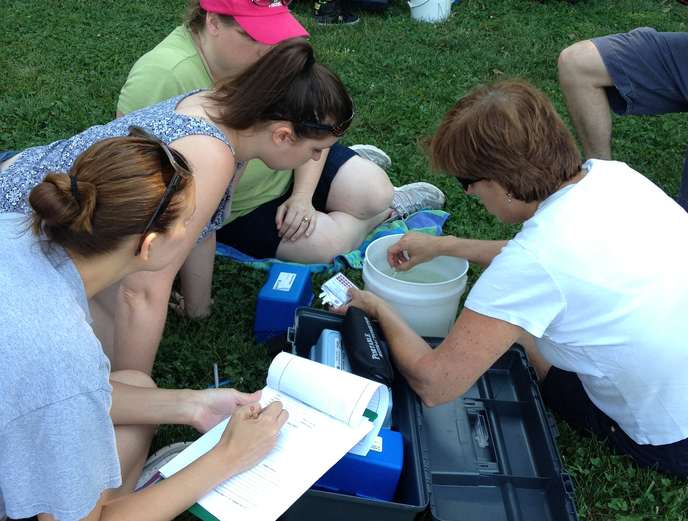 NPS
Park for Every Classroom
A FREE Professional Development Workshop
August 3-7, 2015
Salem Maritime National Historic Site
Salem, Massachusetts
Park for Every Classroom (PEC) is a fun and current professional development program appropriate for K-12 educators of all disciplines utilizing a Place-Based Service Learning (PBSL) model. 3 Graduate Credits from Salem State University and Mini-Grants will be available to participants who plan, implement and document a PBSL project with students during the 2015-16 school year.
PBSL is a pedagogy that accesses your community's resources such as schoolyards, local businesses and organizations, public lands, and other special places. These resources are the integrating context for curricular/cross-disciplinary teaching and learning that promote civic engagement. PBSL aligns with Common Core State Standards and fosters students' 21st century skills which help to strengthen critical thinking, analysis, civic engagement, team building and collaboration.
During the workshop, you will:
Work with experts from the National Park Service, Essex National Heritage Area, Salem State University, Salem Sound Coastwatch, other community organizations and best practice teachers from the field.
Learn how to effectively use place (local resources) as an integrating context in your curriculum and instruction.
Develop strategies to integrate service learning into your teaching practice.
What teachers and students are saying about PEC and PBSL:
"What a gift to be surrounded by other educators looking for a better way to plant the seed for life-long learning and civic engagement." -2013 Participant
"Best professional development I have probably ever attended. Workshop was so engaging, interactive and FUN." -2013 Participant
"I will integrate place-based learning in as many curriculum areas as possible and will look for new and exciting ways to get students out of the classroom." -2012 Participant
"It is different learning outside. When you are in the classroom learning, the teacher teaches the information. But, when we're outside we are teaching it to ourselves." -6th grade student
To find out more, email or call 978-740-1662.