Fishing Prohibition on Hold

On 8/20/14 the park issued a rule change prohibiting fishing throughout the park due to concerns over water quality and visitor safety. The fishing prohibition is now on hold, pending further review - click for more information. More »
Elias Hasket and Elizabeth Derby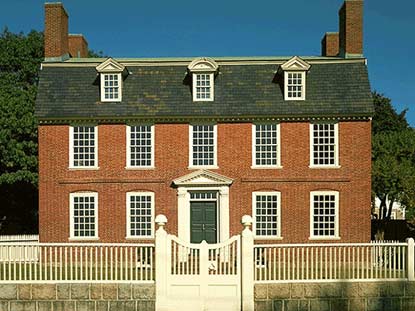 NPS photo
Mr. and Mrs. Derby are not at home at present. We apologize for any inconvenience this may have caused you, and we hope that you will call again soon.
Meanwhile, please visit the page on the Derby House.
Did You Know?

In addition to being a world-famous author, Salem native Nathaniel Hawthorne also held three government positions: Measurer for the Port of Boston, Surveyor of the Port of Salem, and U.S. Consul to Liverpool. The Custom House in Salem where he worked is now part of Salem Maritime NHS. More...