Elias Hasket and Elizabeth Derby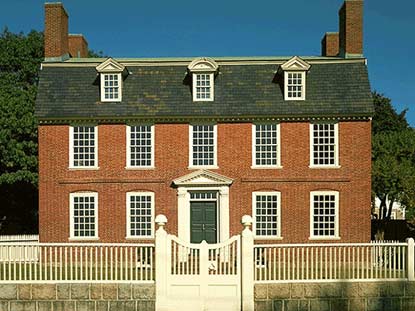 NPS photo
Mr. and Mrs. Derby are not at home at present. We apologize for any inconvenience this may have caused you, and we hope that you will call again soon.
Meanwhile, please visit the page on the Derby House.
Did You Know?

Salem native Captain John Derby was the first to bring news of the Battle of Lexington and Concord to England when he sailed from Derby Wharf in April 1775. In 1783, Captain John Derby was also the first person to bring news of the signing of the Treaty of Paris to America.