2014 Salem Maritime Festival - Saturday, August 2nd 10-4PM

Join us for the 26th Annual Salem Maritime Festival on August 2nd from 10-4PM on Derby Wharf. Free boat rides, activities and music. More »
Elias Hasket and Elizabeth Derby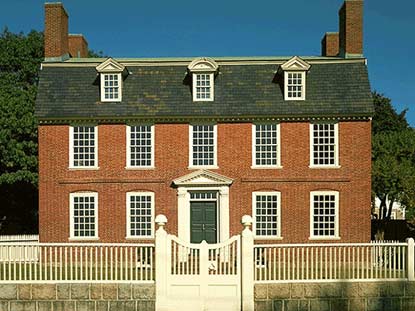 NPS photo
Mr. and Mrs. Derby are not at home at present. We apologize for any inconvenience this may have caused you, and we hope that you will call again soon.
Meanwhile, please visit the page on the Derby House.
Did You Know?

In 1799, Salem native Nathaniel Bowditch revised John H. Moore's New Practical Navigator, the standard navigation manual of the 18th century. Bowditch discovered and corrected over 8,000 errors in Moore's manual! In 1802, Bowditch published the New American Practical Navigator.