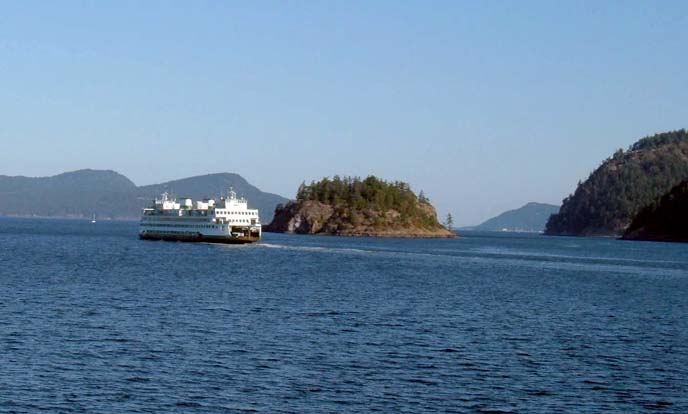 Lynn Kesling
Driving To Anacortes
The route to the ferry is well signed, but if you would like to consult a map click here. Traffic along Interstate 5 (and its alternative 405 that loops east around Lake Washington) is intense throughout the day, as it is the only freeway running north-south across the state. Bottlenecks are scattered border to border, but the worst are within the city limits of Tacoma, Seattle and Everett in that order. Try to avoid transiting these areas during the Monday-Friday rush hours.

Tips for Ferry Riders

The ferry system is complex, governed by law and the employees work under high stress during the summer months. They do not make the rules, so if you're frustrated by a botched reservation, placement of your vehicle on board, or cancelled or delayed runs, please don't take it out on them.
Once aboard, don't set the alarm on your vehicle. The pitch and vibration of the vessel will set it off.

No pets, other than service dogs and small animals in carriers are allowed on the passenger deck.

Food and beverages may not be available on board except in vending machines on some runs. Check with Washington State Ferries for boats with food service. You may want to consider eating before you board or bring a picnic lunch.