American Camp Visitor Center Closed Christmas and New Year's Days.

The American Camp Visitor Center will be closed Christmas Day, December 25 and New Year's Day January 1. Grounds at both American and English camps will remain open from dawn to 11 p.m.
Park on Fall Schedule

The American Camp visitor center is open 8:30 a.m. to 4:30 p.m.Wednesday-Sunday. The English Camp contact station is closed for the winter. Grounds at both units are open from dawn to 11 p.m. More »
National Park Passport Stamps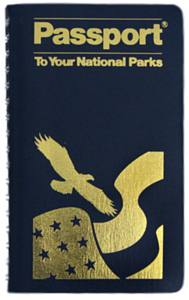 The Passport program was started by Eastern National Parks Association and was established to help visitors discover the beauty and history found in America's national parks. Cancellation stamps can be found at all national parks and monuments. These rubber-stamp ink markings record the name of the park and the date of your visit.
Where can you find passport stamps at San Juan Island National Historical Park?

Passport and special illustrated stamps are available for both American and English camps. The American Camp stamps are available year-round at the American Camp visitor center. The English Camp stamps are located inside the historic barracks building on the parade ground. They move to the American Camp visitor center during the winter months. All stamps are shown below.
Did You Know?

George E. Pickett, a West Pointer and Mexican War veteran, was the first U.S. commander on San Juan Island. He would resign his commission on San Juan and go on to lead his Confederate division in the climatic charge that bears his name at the Battle of Gettysburg.