Operating Hours & Seasons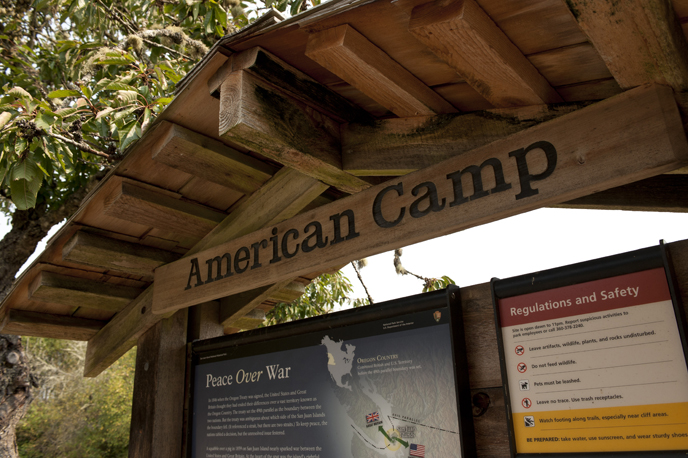 Gary Tarleton Photo
American Camp Visitor Center
Open:

Wednesday through Sunday: 8:30 a.m. - 4:30 p.m., through June 4, 2016

Grounds are open dawn to 11 p.m. daily year-round.

Phone: (360)378-2240, ext. 2226, 2229 or 2227

Location: The Visitor Center entrance road is on the right, just past the park entrance on Cattle Point Road, the primary southbound thoroughfare on San Juan Island. Please, the entrance road speed limit is 15 mph.

Closures: Christmas, New Year's Day, Thanksgiving.

Special Programs: Ranger guided history walks, nature programs and orientations during summer season.

Exhibits: Four cases of archaeological objects from American and English camps, Treaty of Oregon display, historical photo murals, Puget Sound prairie display and a "Pig War" orientation program on dvd.

Facilities: Full-service restrooms, water fountain (the water has a high sodium content;bottled water also is for sale), picnic area with tables, book, souvenir and postcard sales.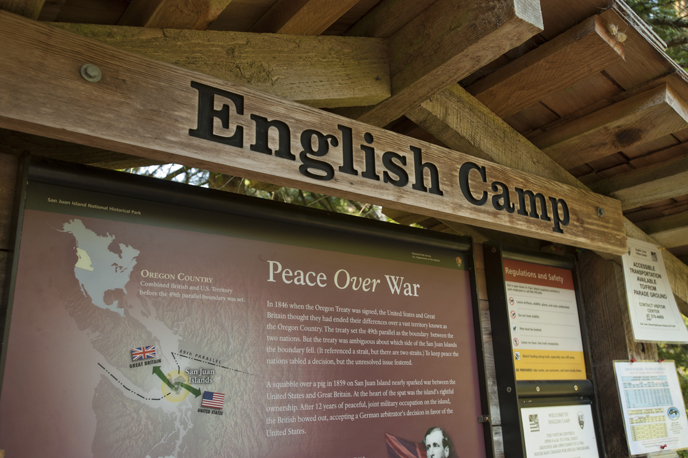 Gary Tarleton Photo
English Camp Visitor Center

Closed for the Winter.

Open: June 4, 2016.

Grounds are open dawn to 11 p.m. daily, year round.
Location: Off West Valley Road, between Yachthaven and Roche Harbor roads.

Closures: Closed during the winter season through June 4.
Exhibits: English Camp Then and Now photography exhibition and 12-minute dvd program on the history of the "Pig War" and camp.
Available Facilities: Public restrooms in parking area and on the parade ground, water fountain, picnic tables in parking area. Bottled water, book, souvenir and postcard sales are located in the barracks. An all-terrain vehicle is available for those with accessibility issues.