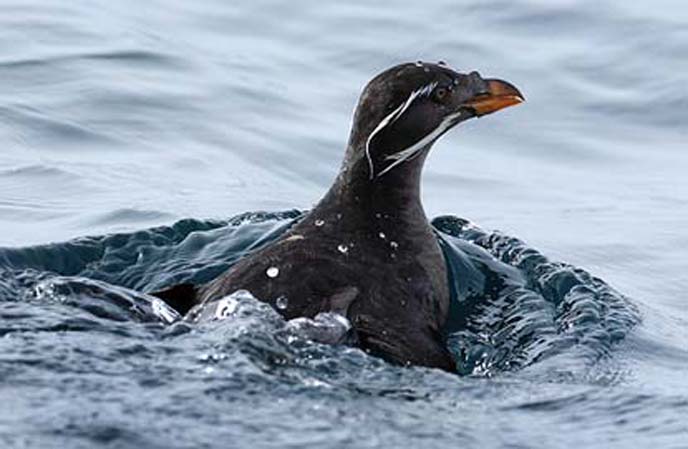 Nial Moore
With short wings and compact muscular bodies that demand continuous, staccato wing beats, rhinocerous auklets fly fast and close to the water's surface at 35 to 50 miles per hour.

Their diet consists of crustaceans and small fish such as Pacific sand lance, smelt, herring, and rockfish, and they forage throughout the open sea or in bountiful, inshore waters.

They breed from Alaska south along the coast to central California. The largest colony in Washington is on Protection Island in the San Juan Islands.