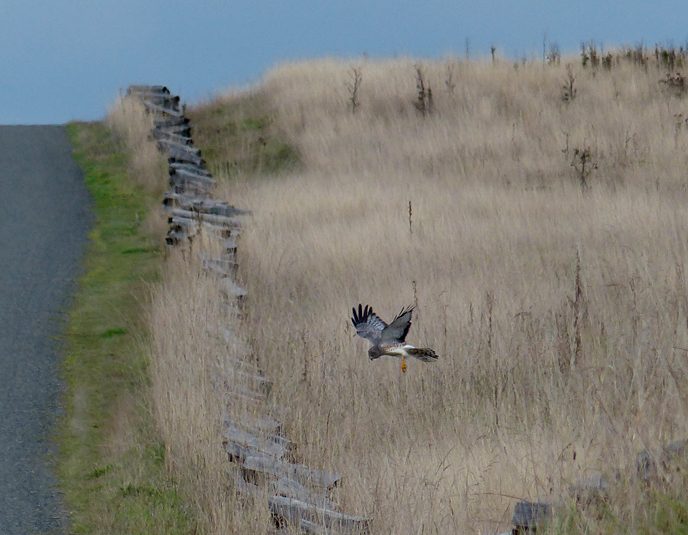 Rebecca Smith
You'll see these slender, long-winged raptors gliding low over the prairie like kites, patrolling for voles and other small mammals, frogs, reptiles, and insects.

They may hover briefly with quick, short wingbeats, then dive quickly to surprise their prey. You can't miss them: they have a broad white patch on their rump.

If you're close enough, you may see their round, owl-like faces. But don't get too close. Protective females will repeatedly dive at any person or bird approaching too close to a nest.