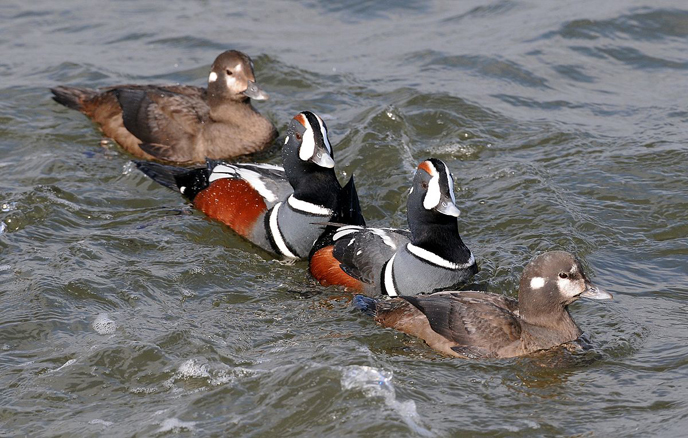 Peter Massas
The male's breeding plumage is particularly striking in these small sea ducks, which are about half the size of a Mallard. Mostly dark, slate blue, they have rust-colored flanks and bold white patterning on the head, sides, and back.

The females don't have the same colorful markings, so look for other distinguishing features: Compact bodies, rounded heads, and short bills. Plus, they nod their heads up and down while swimming.

Strong swimmers, these ducks prefer turbulent water along exposed rocky coastlines. They dive for prey on or near the seabottom as well as pry mussels from rocky crevices with their stubby bills.

During spring and summer, they can be found in fresh water, where they dive to the bottom and actually walk against the current searching for fish eggs and larvae. They've also been known to flip stones to retrieve fish eggs.