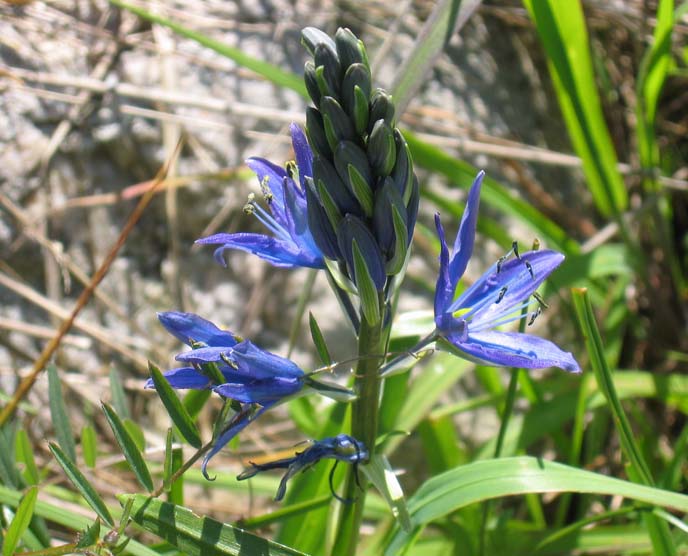 Mike Vouri
Camas
(Camassia leichtinii var. suksdorfii)
Locals celebrate the appearance of these abundant purple blooms that blanket the prairie in early spring. Multiple flowers with six points climb one- to two-foot stems.

The bulbs were highly prized by Northwest Indians for their creamy potato/baked pear taste. In fact, because this was one of the most important staple foods, battles were fought over the best growing areas, and people traveled great distances to harvest the bulbs and prepare them into thin, dry cakes. To ensure future harvests, the Indians burned the prairie regularly.

Beware: The bulbs of these prized flowers resemble those of the white poisonous Death camas (Zigadenus venenosus), which often grow nearby. Both the black-coated bulbs and foliage are poisonous.
Where in the park: Look for this prolific wildflower in spring on American Camp's prairie and the summit of Young Hill at English Camp.