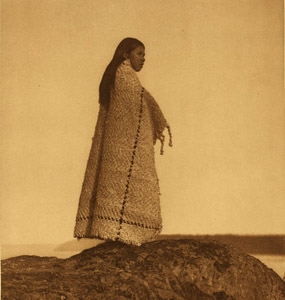 Library of Congress
The native peoples' way of life was dramatically disrupted with the arrival of Europeans and Americans, along with their diseases, trade goods, and desire for new territory and resources. Natural landscapes and ecosystems wee also changed. Prairies were dramatically altered with the beginning of the historic period on San Juan Island.
In the mid 19th century the American Camp prairie attracted the British-owned Hudson's Bay Company and American settlers fromWashington Territory on the mainland. Each viewed the treeless landscape as an ideal place to graze livestock and grow crops. In 1851, the HBC (then known as The Company) established a seasonal fishing station on the Cattle Point Point peninsula. By 1853 The Company established Belle Vue Sheep Farm to take advantage of the ideal grazing afforded by the prairies of San Juan Island. Several thousand sheep, as well as cows, horses, pigs and chickens were brought to farm headquarters, the site of today's American Camp. Outlying sheep stations also were established on similar prairielands throughout the island.
Several years later, the first American settlers arrived on the island. These individuals and families had a different vision for the American Camp prairie.
Avoiding the intensive labor of clearing the typicaly heavily forested Pacific Northwest landscape, they quickly established small subsistence farms, producing agricultural products for home use with enough surplus to sell and purchase goods and supplies that could not be grown or raised.
Throughout the peaceful resolution of the Pig War crisis, joint military occupation and settlement of the boundary dispute, the prairie continued to be used primarily for agricultural purposes. Farmers grew crops and raised livestock on the American Camp prairie through the mid 1960s. The agricultural use of the American Camp prairie came to an end with the establishment of San Juan Island National Historical Park in 1966.