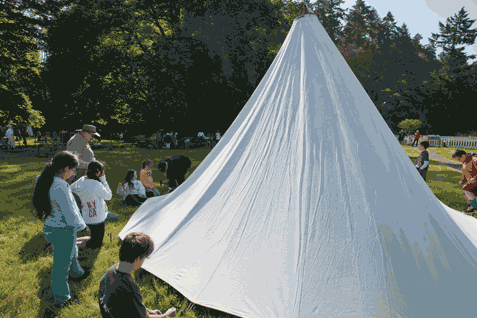 Gary Tarleton
Why an Education program?
The National Park Service's Organic Act of 1916 gave us the responsibility to "… conserve the scenery and the natural and historic objects and the wild life therein and to provide for the enjoyment of the same in such manner and by such means as will leave them unimpaired for the enjoyment of future generations." Education help us to protect these parks for the future.
The goals of our program are:

* To give educators the tools to plan a successful field trip to San Juan Island NHP.

* To provide educators with activities to enhance student learning at San Juan Island NHP.

* To help educators integrate San Juan Island NHP into their curriculums.

* To give educators resources for planning curriculum related activities relevant to San Juan Island NHP themes.
We hope you find these pages useful. They will be revised periodically as the need arises, and you can assist by telling us how they worked for you. As always, if you have any questions, please contact us using the numbers below:
Education Specialist
San Juan Island NHP
PO Box 429 Friday Harbor, WA 98250
e-mail us
Telephone: (360)378-2240, ext. 2222