Ride Along with a Park Ranger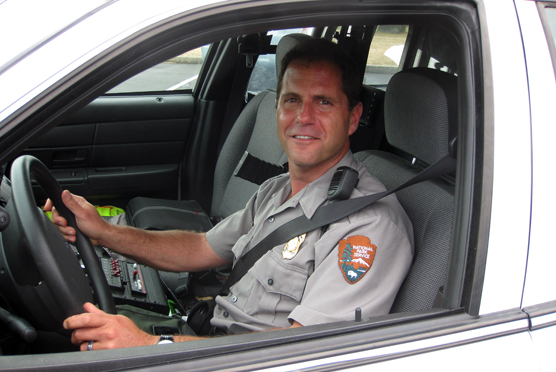 Mike Vouri
San Juan islanders and visitors over age 18 are invited to ride along with park protection rangers to learn first hand what is involved in protecting park resources and ensuring the safety of employees and visitors.

The primary purpose of the San Juan Island National Historical Park Ride-Along Program is to encourage community involvement in law enforcement and to educate the public by opening up the lines of communication within the community.

The Ride-Along program promotes a better understanding of the challenges, risks and rewards of the Park Ranger's role in the community and the Park. Other Ride-Along Goals are:

1 Provide an opportunity for citizens to get to know their Park Rangers.

2 Provide citizens interested in a career in law enforcement an opportunity to examine the job.

3 Educate the community about the responsibilities of Park Rangers.

4 Educate the community about what to expect and why, if they ever have a need to call for police assistance.

5 Provide an opportunity for Park Rangers to get to know their community.