Volunteer
Saugus Iron Works is always looking for volunteers!
Individuals and organizational volunteers alike keep Saugus Iron Works a beautiful and engaging place to volunteer and to visit.
Some of the valued work volunteers have done:

Present blacksmithing demonstrations.
Removed invasive plants from the Saugus River.
Scanned thousands of historic photos.
Transcribed historic documents.
Planted native wetland plants.
Maintained the Nature Trail.
Rebuilt waterwheels.
Cataloged and labeled library books.
Made reproduction tools for interpretive demonstrations.
For volunteering opportunities in Interpretation, including welcoming visitors to Saugus Iron Works, assisting rangers with tours, school programs, and presenting living history programs at special events, email Curtis White or call him at 978-360-0191.
For volunteering opportunities in Cultural Resources Management, including the care of Saugus Iron Works' collections and historical research, email Emily Murphy.
For volunteering opportunities in Maintenance, including carpentry, painting, and grounds work to preserve Saugus Iron Works' historic buildings and landscape, email Jeremy Bumagin.
To view more NPS volunteer opportunities, go to www.nps.gov/volunteer or www.volunteer.gov/gov
Did You Know?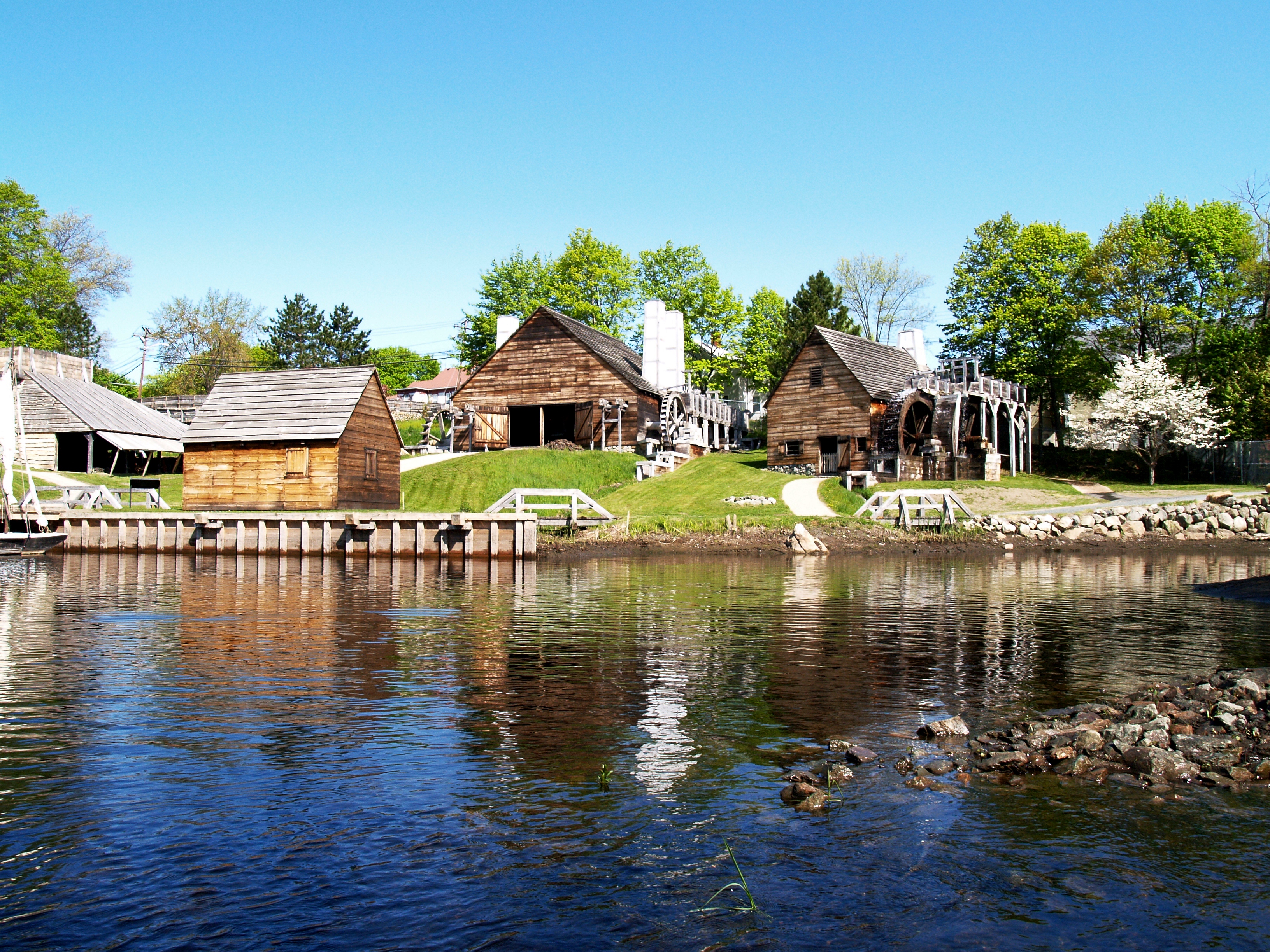 In 1634 author William Wood described the Saugus River, "These flatts make it unnavigable for shippes, yet at high water great Boates, Loiters, and Pinnaces of 20, and 30 tun, may saile up to the plantation". The Oxford English Dictionary uses Wood's description to help define the word "lighter".