Road Construction on Central Street

There will be road construction on Central Street for the next few weeks. In the event that our parking lot is inaccessible, please park on Pleasant Street or Prospect Street.
Turning Basin Restoration Project
The History of the Turning Basin Restoration Project

In fall of 2007, a massive project was begun by the National Park Service to restore the tidal freshwater wetland area of the Saugus River located within the Saugus Iron Works National Historic Site. This was one of the first of its type in New England! The restoration project was important to remove the phragmites and other invasive plants, along with gathered sediment, in order to open the waterway back up, help improve water quality, redo the dock and bulkhead, and make our part of the Saugus River a better home to plants and animals native to the area.

This included a massive marsh restoration project that began in July of 2008 and continued through summer of 2009. During this time, 13,000 native marsh plants were given homes in the newly reconstructed turning basin, and goose fences were put up to protect this vegetation.

As part of the project, a five year inventory and monitoring program began after the restoration was complete. This was started in order to study the effects the project had on the environment and local wildlife.
After!

After the area was cleared of the invasive phragmites, the Turning Basin was able to begin the slow process of vegetative regrowth.
Did You Know?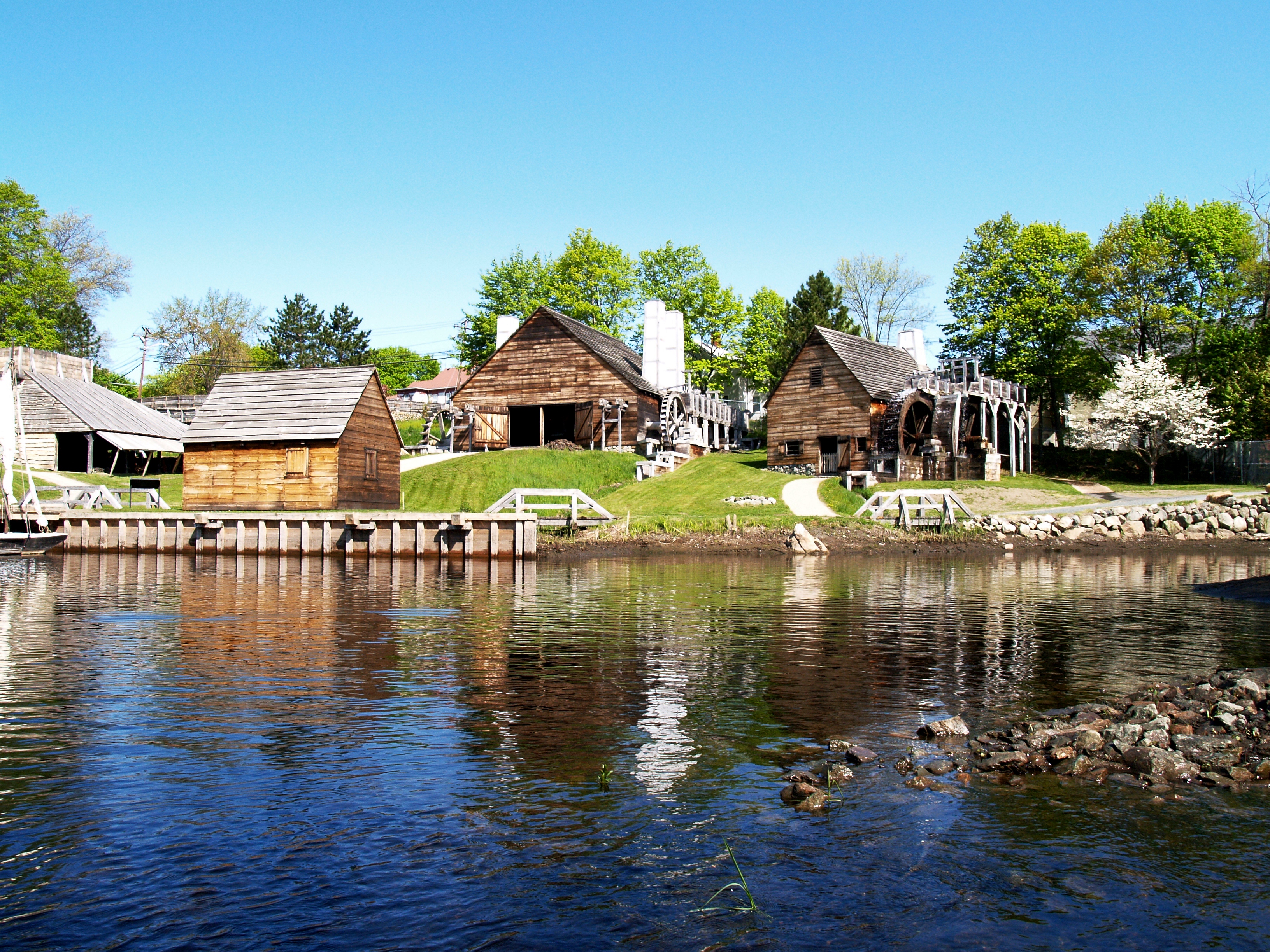 In 1634 author William Wood described the Saugus River, "These flatts make it unnavigable for shippes, yet at high water great Boates, Loiters, and Pinnaces of 20, and 30 tun, may saile up to the plantation". The Oxford English Dictionary uses Wood's description to help define the word "lighter".