Natural Features & Ecosystems
(Daniel Noon, NPS)
Saugus Iron Works National Historic Site contains many types of natural features. The most dominant of these features is the Saugus River, which flows through the middle of the historic site. The Atlantic Ocean, which is located approximately three miles downriver, plays an important role in the habitat and biodiversity within the Saugus River by regulating the level of salts and minerals in the water through changes in the tides.

Surrounding the Saugus River and its floodplain are small estuarine wetlands. These wetlands contain many species of plants that thrive on the mixture of freshwater from the Saugus River and saltwater from the Atlantic Ocean.

Saugus Iron Works also has a few small patches of riparian woodlands. These woodlands provide additional habitat for plants and animals that are not normally found in other areas of the historic site. Several seeps and springs that feed into the Saugus River are also located throughout Saugus Iron Works.




Did You Know?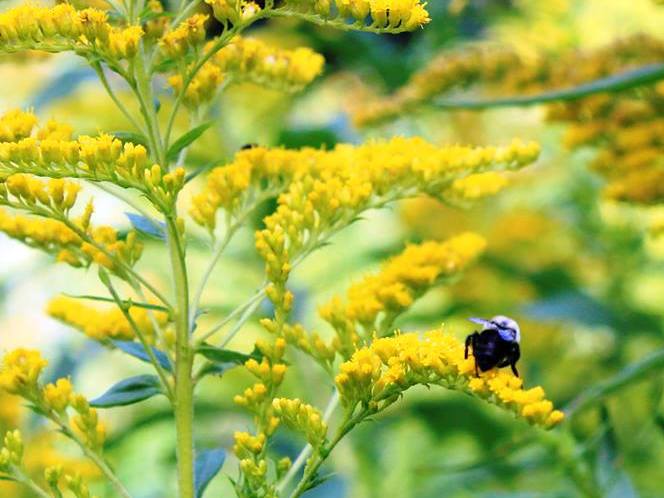 While walking around the Industrial Site you may see small holes that have been drilled into the wooden siding. Although these holes may look man-made, they are actually carved out by Eastern carpenter bees, which use them as a safe place to lay their eggs. You may also come across long, drilled out lines in the wood, a sign that woodpeckers have been searching for the carpenter bee larva.