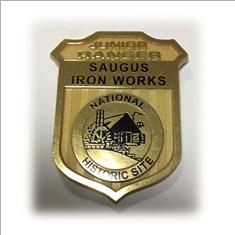 Greetings Junior Rangers,
Welcome to the Saugus Iron Works National Historic Site!
You're about to embark on a very important mission: to become a Junior Ranger! Junior Rangers are very important to our National Parks. As a Junior Ranger you can help park rangers with their jobs. Park rangers at Saugus Iron Works are responsible for the entire park. They're responsible for natural resources like the trees, the river, wildlife, fish and wetlands; and they're responsible for cultural resources like the artifacts, the reconstructed industrial site, and the Iron Works House. Park Rangers are also responsible for the people who visit the park – like you and your family.
A Junior Ranger has to learn about Saugus Iron Works National Historic Site, share this knowledge with other people, and teach others how and why we should care for our special historic places. As a Junior Ranger who cares about the Iron Works one of your most important jobs is to help preserve it for the future.
In this Junior Ranger Activity Guide you will find activities and information that will help you understand more about the park, its history, and the cultural and natural resources we preserve and protect. Your training will include a variety of activities. You can choose which ones you would like to complete and the order in which you would like to complete them. When you have completed the activities for your age group, show your guide to a Ranger at theVisitor Center. There you will recite the Junior Ranger Pledge, sign your Junior Ranger Certificate, and receive your official Junior Ranger Badge. You'll be able to take everything home with you so you may share your Saugus Iron Works experience with your family and friends.
Build your own Junior Ranger booklet! Choose at least one activity from each of the themes below. Visit the Iron Works to complete some of the activities and to collect your Junior Ranger badge. We look forward to swearing in new Junior Rangers.
Have Fun!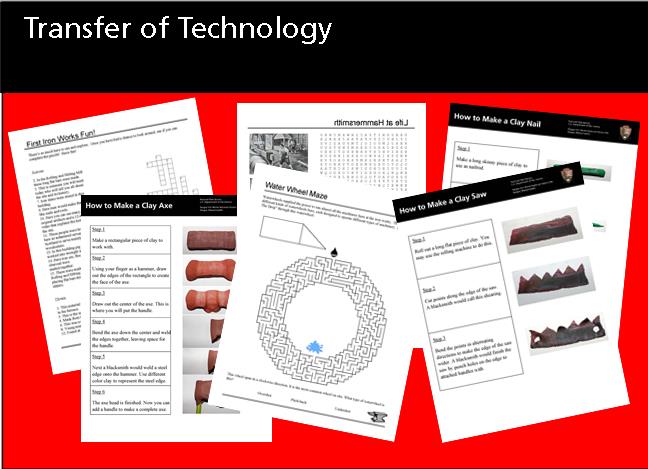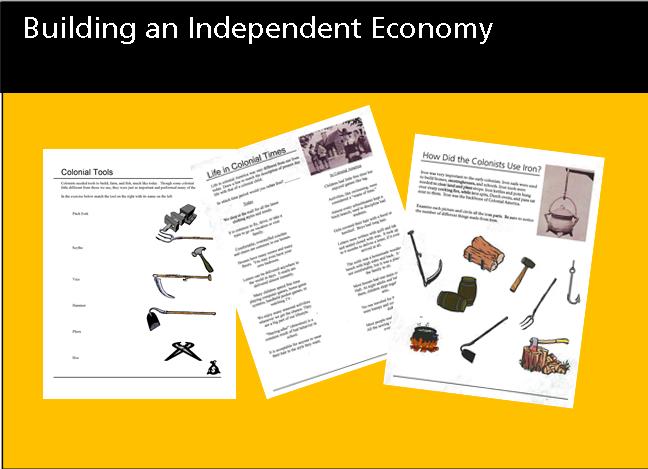 The Saugus Iron Works reflected the desire of the early colonists to be economically independent from England. The colonists found, in iron making, a way to supply the growing colony with all the iron goods needed to support the people and industries that were making it successful. On site you will find both finished and unfinished goods that were sold from the iron works. There were some products, like pots and pans, that were purchased by the local people and others, like merchant bars, which were sold to blacksmiths, both in the colonies and around the world, to be made into usable products. Having iron here, and not having to import it from England, was a major factor leading to our eventual independence. Are you still as dependent upon iron today as the colonists were in the seventeenth century? You might be surprised. Complete one of the following activities to earn your badge!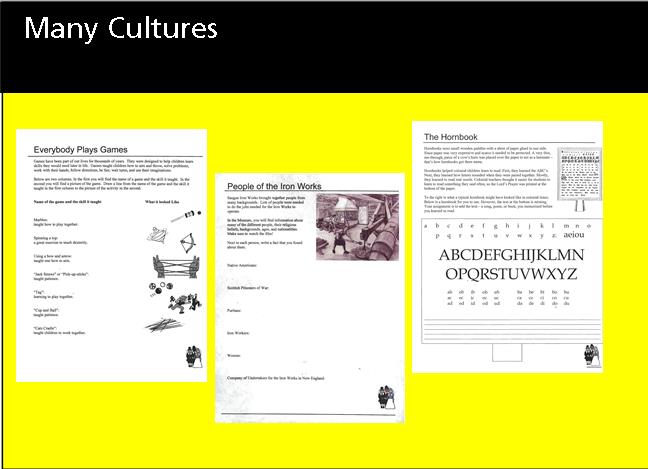 In a land founded on beliefs of social and religious unity, the Saugus Iron Works represented what would become one of the greatest features of our country; diversity. Work at the iron works brought together people of all skill levels, ages, backgrounds, classes, and ethnicities striving toward a common goal.
There are many stories that can be told through the workers who spent years laboring in the intense heat of the forge, or endlessly cutting trees for charcoal. There are stories that can be told of the townspeople who were forced to accept outsiders into their tight religious community. And still, there are stories of the Native Americans who welcomed iron into their culture, changing their way of life forever.
Can you find information on all these people? Complete one of the following activities to earn your badge!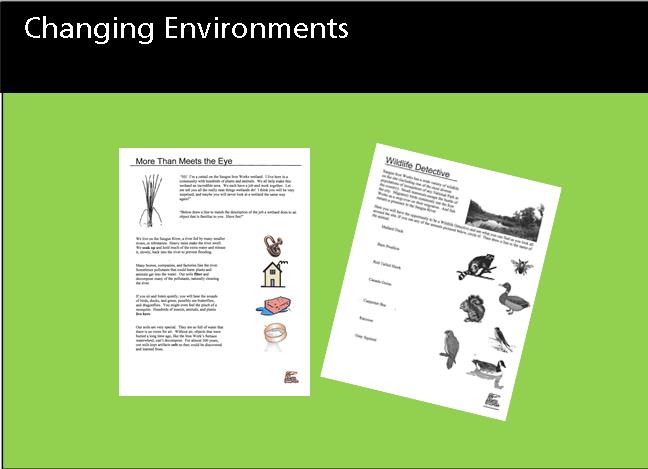 If the Saugus River could talk, what a story it could tell. In the seventeenth century the river was one of the key features that allowed for an Iron Works to be built on its banks. But there were other environmental factors that made the iron works successful here: huge tracts of forested lands, the presence of bog iron ore and gabbro, the lay of the land, and closeness to the ocean and major shipping ports. Over the centuries dozens of industries made their mark on the local landscape, but none has had the lasting impact of the first.
Though the Saugus Iron Works operated for only a short time, its mark can still be seen today. Remains of waterwheels, furnace stones, machinery parts, and the slag pile are all evidence to the legacy of the first heavy industry in the country. As you explore the park and learn of the people, technology, and the effect an iron works had on the early colonies, notice that it's still continuing to leave evidence for all to learn from even today.
Complete at least one activity in this section to earn your badge!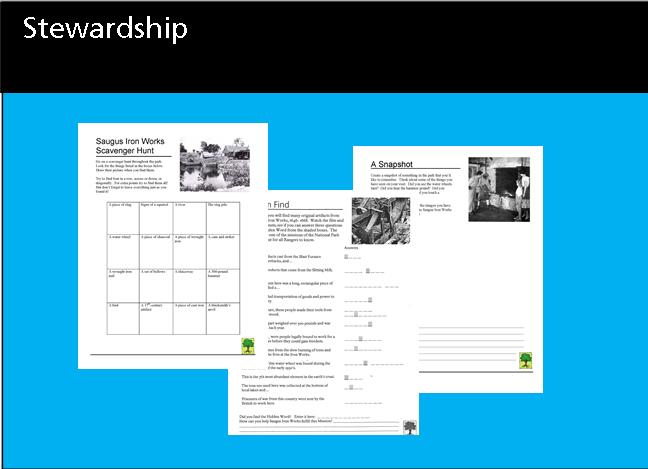 To preserve something means to protect, care for, maintain, and save it for the future. We are all preservationists in our own lives. We save things that have special meaning: newspaper clippings, ticket stubs, birthday cards, even souvenirs from trips we've taken.
When we have a great experience, one we want to remember, it's usually because we've made a connection to it. We remember the way it made us feel, think, or for the way it inspired us, or made the subject come alive. When we make that personal connection we become a part of the site and do what we can to protect and preserve it for the future. Part of a Ranger's job is to check the site to make sure that, while we use and enjoy the site today, we're still protecting it for the future. This is called stewardship. You can help by being steward. These next few exercises will show you how. Remember, you need to complete at least one in this section to earn your badge!