Arbor Day Observed with Donated Tree Work at Sagamore Hill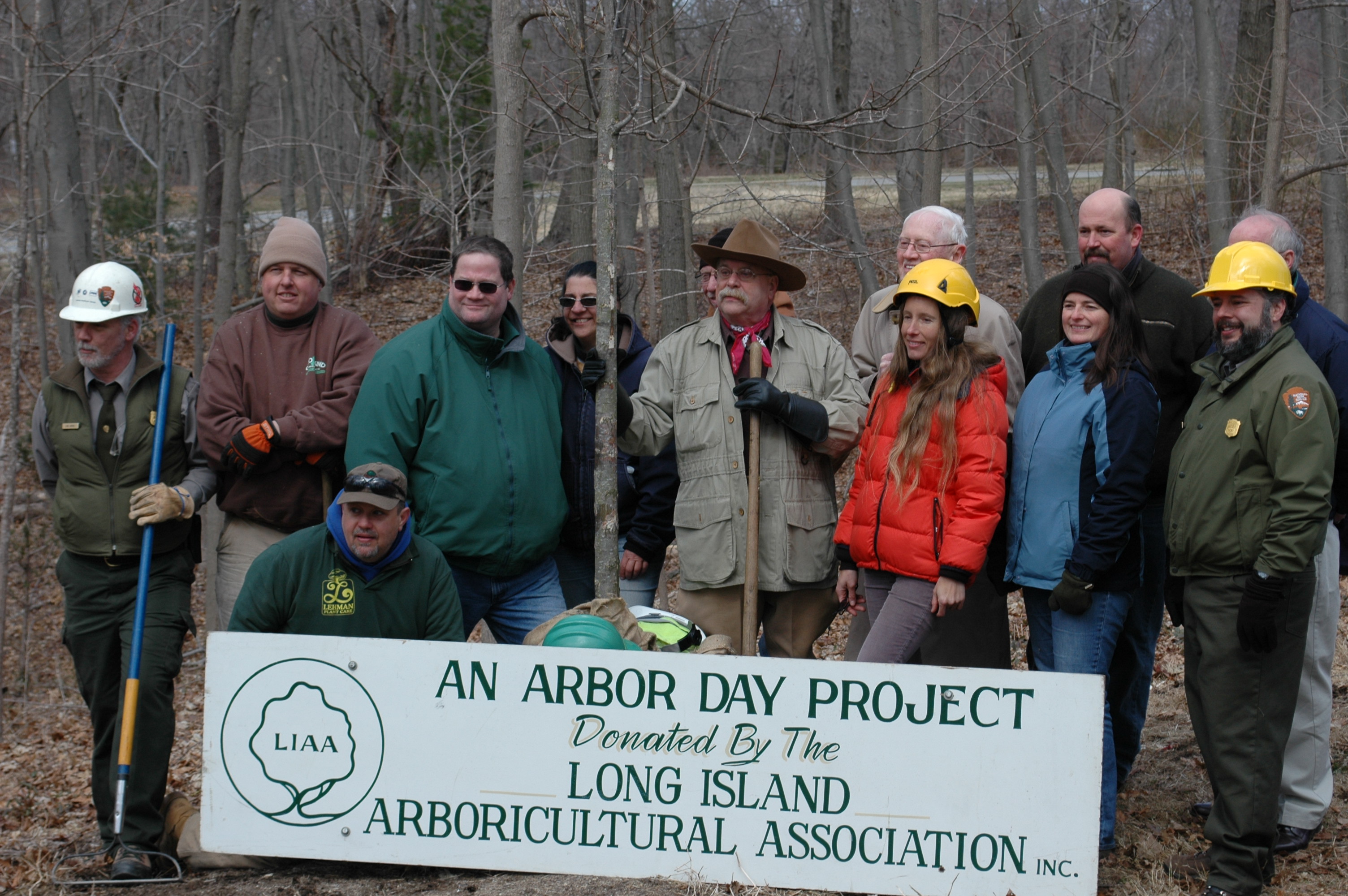 News Release Date:
April 6, 2013
On Saturday, March 23, 2013, the Long Island Arboricultural Association (LIAA) volunteered eight hours of tree work at Sagamore Hill National Historic Site as part of their annual Arbor Day Event.  Under the direction of Michael Gaines, Chairman of the Arbor Day Committee, approximately 100 volunteers worked throughout the park removing 20 trees and grinding 25 stumps. The historic white oak tree by the Gardener's Shed received much-needed pruning, as did the ornamentals located in the main parking lot and fruit trees in Edith Roosevelt's former cutting garden. At the end of the work, a donated disease-resistant Elm tree was planted along the site's historic carriage trail not far from the Roosevelt Home.  This tree replaces an elm lost to disease previously.  We estimated that the LIAA donated approximately $50,000 worth of tree service to the site.
The event would not have been possible without the support of the Friends of Sagamore Hill who provided food and Eastern National, the park's book store operator, who funded t-shirts for the hard working volunteers.  Bisset Nursery from Holbrook, NY donated the disease resistant Elm tree was planted as part of the program.
The LIAA has been sponsoring and coordinating their Arbor Day event since 1990 donating hundreds of thousands of dollars' worth of tree work over the years. Their work has typically taken place at local, county, state and federal parks and preserve across the island. Sagamore Hill NHS was the second site to participate in the organization's Arbor Day Event in 1991. For more information about the Long Island Arboricultural Association visit: www.longislandarborists.org