Ferryboat EUREKA closed for maintenance.

Ferryboat EUREKA is closed for maintenance. The gangway that links the ship to the pier is being repaired.
Ship Shape Walk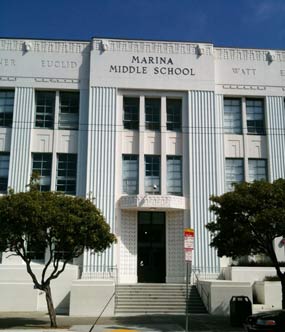 CAB
On October 23, 2010, Marina Middle School Physical Education Teacher Cynthia Harb, invited all students, families and teachers of the San Francisco Unified School District to walk from the Marina District to Hyde Street Pier.
An enthusiastic group had fun getting more fit with friends and family on this scenic walk (two miles roundtrip). They enjoyed free admission to the historic ships on Hyde Street Pier and the Marina Middle School Band played on the historic ferryboat Eureka.

The walk began at the intersection of Marina Boulevard and Laguna Street and along the way the walkers learned some maritime history.
Cynthia developed the idea and materials for the walk during the 2010 summer while working as a park ranger on Hyde Street Pier.

Did You Know?

A modern container ship slips behind Balclutha on its way to port. Ocean routes are still the major highways of the world. Balclutha, moored at San Francisco Maritime NHP, was an ocean-going cargo ship for 43 years, between 1886 and 1929.