24th Sea Music Concert Series 2012
Aboard the Historic Ship Balclutha at Hyde Street Pier.

Experience the driving rhythms of chanteys and the beauty of seafaring ballads and instrumentals from the wooden decks of the historic sailing ship Balclutha. Join the park in its 24th year of presenting some of sea music's outstanding performers.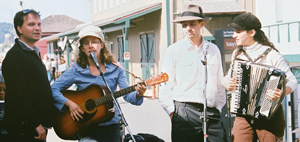 Peter Kasin
Saturday, November 17, 8:00pm. EMERGING PERFORMERS.
Join us as we showcase some of the outstanding up-and-coming young talent in traditional music! Featuring SF's newest sea music band Month's Advance, solo singers Jeremy Friedenthal, Miriam Rubenson, and outstanding Irish music group The Jammy Dodgers.

Ticket prices: $14 general, $12 SFMNPA (San Francisco Maritime National Park Association) members. Purchase tickets online at www.maritime.org/events.htm or call 415-561-6662, or email events_maritime.org.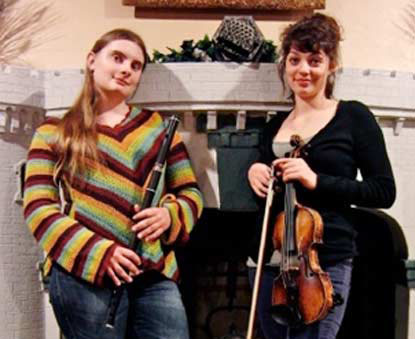 Jammy Dodgers
The Jammy Dodgers are a hot new Irish traditional band featuring fiddle, flute, concertina, tin whistle, banjo, guitar, and vocals. They bring intricate, creative, innovative arrangements to driving high-energy jigs and reels and soulful two-part harmony Irish Gaelic songs to make for an exciting and enjoyable musical experience.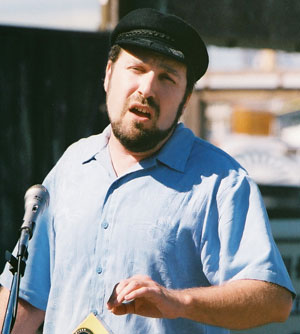 Jeremy Friedenthal
Jeremy Friedenthal is known by his friends for his strongly recognizable energy, style and trumpeting baritone. His style is heavily influenced by maritime traditions, pub songs and ballads from the Celtic and British traditions, as well as local San Francisco and California historical themes. Jeremy loves a balance of jaunty songs as well as deep, dark ballads of longing and loss. As he sings, he wholeheartedly encourages listeners to participate and sing along. He is a long-time contributor to the park monthly chantey sings as well as a street performer at renaissance faires and local pubs.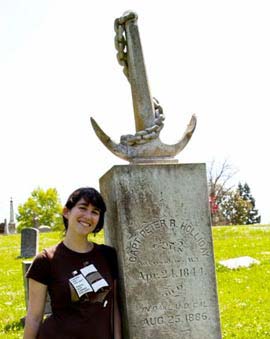 Miriam Rubenson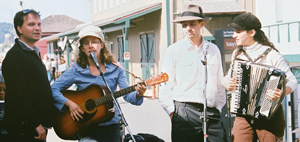 Month's Advance
Answering to the name of "Month's Advance" are (from left) Michael Aho,Talitha G. Phillips, Aaron Holt, and Miriam Attia. Michael and Talitha met on the Balclutha, Aaron and Miriam met at Dicken's Fair, and Talitha and Miriam are old morris dancing buddies. Put these four voices together with guitar and accordion, and you've got a folk band just waiting to happen. Most of our songs are audience-participatory sea chanteys, sung with harmony, gusto, and a few good puns.