Celebrate Women's History Month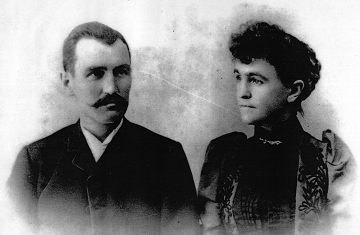 NPS
News Release Date:
February 13, 2008
Contact:
John CUnnane
, 415-561-7170
CELEBRATE WOMEN'S HISTORY MONTH AT SAN FRANCISCO MARITIME NATIONAL HISTORICAL PARK! 
EXHIBIT: WOMEN WHO CHANGED MARITIME HISTORY
Daily, throughout March, 9:30am-4:45pm. In the Visitor Center. Free admission.
A photograph exposition illustrating the often overlooked impact women have had on maritime history.
SUFFRAGETTE MARCH AND LADIES SALON
Saturday, March 8, Noon and 3pm. On Hyde Street Pier and in the Ark Houseboat. No fee.
Turn back the clock to 1901 and experience a costumed reenactment of a suffragette march in support of votes for women. At 2:00pm, join a salon of Victorian women as they discuss issues of the day. Come voice your opinion!
FAMILIES AT SEA
Sundays, March 9 and 16, 2pm-2:45pm. Aboard Balclutha, at Hyde Street Pier. Vessel admission: $5 adults, ages 15 and under, free. Free with national park passes.
During the Age of Sail, the feminine presence was rarely part of a ship's crew. However, at times the captain would bring along his wife and daughters, which created a family atmosphere. Discover family life at sea on this ranger-guided tour through the historic three-masted sailing ship Balclutha.
San Francisco
Maritime National Historical Park is located at the west end of Fisherman's Wharf, in San Francisco. The park includes a magnificent fleet of historic ships, visitor center, maritime museum (currently closed for renovation) and library. For more information about the park, or its public programs, please call 415-447-5000 or visit the park's website at http://www.nps.gov/safr.