Visiting Hyde Street Pier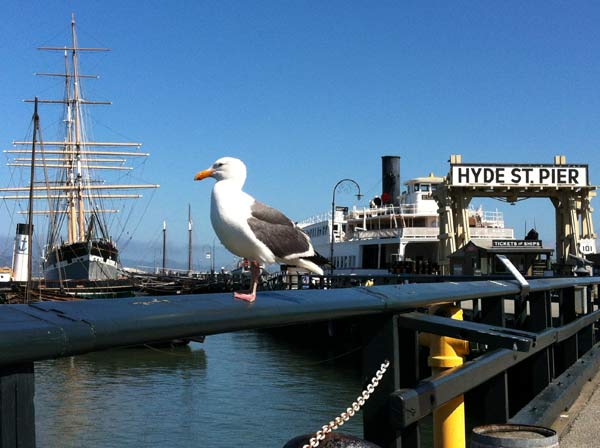 A wooden railing runs along both sides of Hyde Street Pier. It is a wonderful walk out to the end of the pier and the railing is a good place to lean and take in the spectacular view of the Bay, Marin Headlands, and the Golden Gate Bridge (and much more). We ask visitors not to climb or sit on the rails for their safety but we make an exception for the above (frequent) visitors.
Post A Comment
Did You Know?

19th century San Francisco was a hard drinking town. The sailing ship Balclutha helped quench that thirst by delivering cargoes containing Scotch whiskey, Dutch bitters, French vermouth and ales and liquors of all kinds. More...