Visiting Hyde Street Pier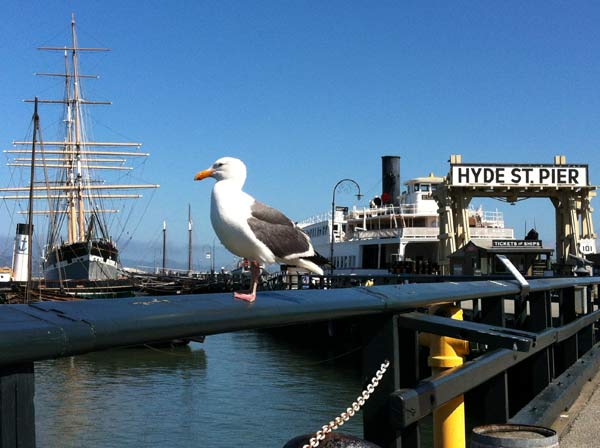 A wooden railing runs along both sides of Hyde Street Pier. It is a wonderful walk out to the end of the pier and the railing is a good place to lean and take in the spectacular view of the Bay, Marin Headlands, and the Golden Gate Bridge (and much more). We ask visitors not to climb or sit on the rails for their safety but we make an exception for the above (frequent) visitors.
Post A Comment
Did You Know?

The Queen Mary 2, the largest ocean liner in the world (1,131 feet long), pulled into San Francisco Bay on February 4, 2007. Here she is passing by the San Francisco Maritime National Historical Park.