Hyde Street Pier Closed Mondays through Thursdays (July 24 - August 20)

For public safety, Hyde Street Pier will be closed mid-pier Mondays - Thursdays from July 24 - August 20 during replacement of Eureka's mooring piles. There is no access to the historic ships. The visitor center, Maritime Museum & Aquatic Park are open. More »
The summer edition of THE MARITIME NEWS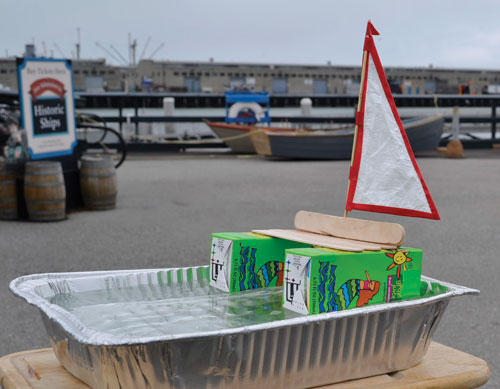 This summer we are getting ready for the America's Cup race on SF Bay. The big boys will be racing catamarans but check out our catamaran design in the PAGE FOR KIDS section. Page 4 in THE MARITIME NEWS.
Click here for THE MARITIME NEWS.
Post A Comment
Did You Know?

San Francisco Fire, 1906. A painting by William A. Coulter. The "Great Earthquake" shook the city at 5:12 am on Wednesday, April 18, 1906. William A. Coulter, a maritime artist and journalist, painted this scene on a ten foot wide window shade that he pulled from a demolished bank building in the rubble of the still-burning city. More...