Ferryboat EUREKA closed for maintenance.

Ferryboat EUREKA is closed beginning March 11 through the end of the month for maintenance. The gangway that links the ship to the pier needs to be raised so it can be repaired.
The summer edition of THE MARITIME NEWS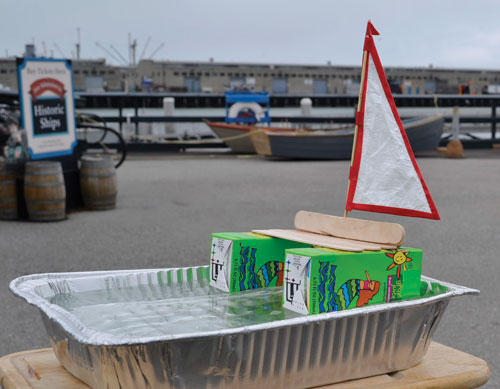 This summer we are getting ready for the America's Cup race on SF Bay. The big boys will be racing catamarans but check out our catamaran design in the PAGE FOR KIDS section. Page 4 in THE MARITIME NEWS.
Click here for THE MARITIME NEWS.
Post A Comment
Did You Know?

Clipper cards were small, often colorful cards issued to advertise specific voyages from one port to another, usually from Boston or New York to San Francisco. Their heyday was the late 1850s to early 1860s. More...