Morning at Aquatic Park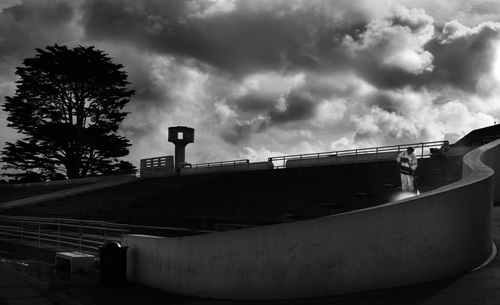 In the morning at Aquatic Park near the Maritime Museum. Park employee power washing the bleachers. Taken a couple days ago by our park photographer.
Post A Comment
Did You Know?

Loading ports are small, watertight doors in a ship's hull that lead directly into the hold. Lumber could be more easily loaded into the hold through these ports rather than through the smaller hatches on the deck. These ports had to be caulked shut before the ship put to sea. More...