Morning at Aquatic Park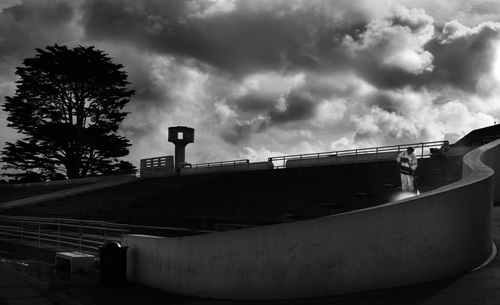 In the morning at Aquatic Park near the Maritime Museum. Park employee power washing the bleachers. Taken a couple days ago by our park photographer.
Post A Comment
Did You Know?
Children also went to sea with their families. Here a boy feeds the chickens standing on a load of lumber stowed on the deck of a lumber schooner. More...