Ferryboat EUREKA closed for maintenance.

Ferryboat EUREKA is closed for maintenance. The gangway that links the ship to the pier is being repaired.
Morning at Aquatic Park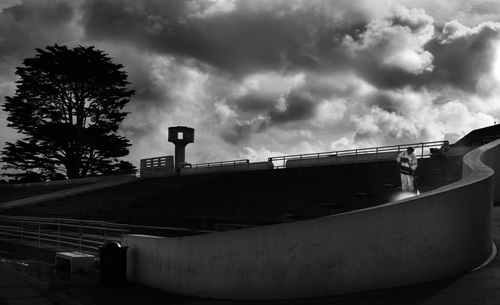 In the morning at Aquatic Park near the Maritime Museum. Park employee power washing the bleachers. Taken a couple days ago by our park photographer.
Post A Comment
Did You Know?

This is Native American consultant Linda Yamane posing with the tule reed canoe she constructed for a new exhibit in the park's visitor center. "The Waterfront" exhibit opened in 2012 and features an historic walk around San Francisco's waterfront. More...