Ferryboat EUREKA closed for maintenance.

Ferryboat EUREKA is closed beginning March 11 through the end of the month for maintenance. The gangway that links the ship to the pier needs to be raised so it can be repaired.
Morning at Aquatic Park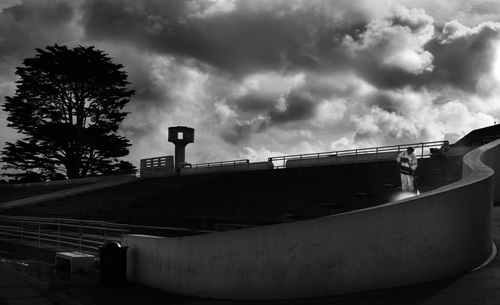 In the morning at Aquatic Park near the Maritime Museum. Park employee power washing the bleachers. Taken a couple days ago by our park photographer.
Post A Comment
Did You Know?

Wheat -- California's other Gold Rush. The discovery of gold in 1848 brought sudden wealth and population growth to San Francisco. But wheat, California's golden grain, and first major export product, established San Francisco Bay as a port for world trade. More...