Ferryboat EUREKA closed for maintenance.

Ferryboat EUREKA is closed for maintenance. The gangway that links the ship to the pier is being repaired.
Beach of many uses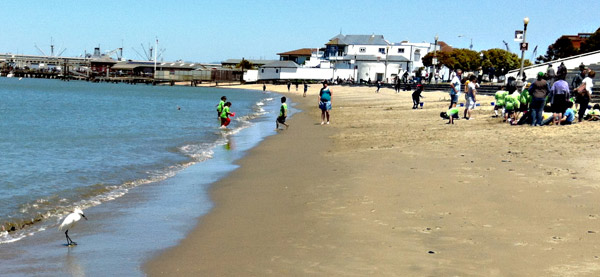 This snowy egret with her showy neon-yellow feet has been a regular beach-goer here at Aquatic Park. During May and June we get lots of school kids at Aquatic Park beach enjoying end-of-year field trips and this year the weather has been beautiful  -- warm enough to throw off those shoes and go wading. Mobs of screaming, frolicking kids don't scare off the egret, she just adjusts. When someone gets too close she (or he?) flies up and lands on an empty strip of sand. Must be good fishing. She wades in about knee-high (do egrets have knees?) and I've seen her three times swallowing a wiggling, silvery fish.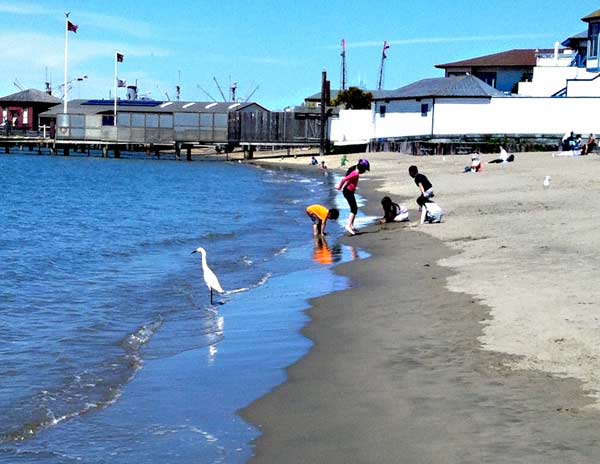 Post A Comment
Did You Know?

San Francisco Fire, 1906. A painting by William A. Coulter. The "Great Earthquake" shook the city at 5:12 am on Wednesday, April 18, 1906. William A. Coulter, a maritime artist and journalist, painted this scene on a ten foot wide window shade that he pulled from a demolished bank building in the rubble of the still-burning city. More...